Take control of the dark powers and ascend to a powerful warrior of the Void! This Void Knight uses spiraling Hammer Throw to proc Smite, obliterating enemies with Void bolts that descend from the sky.
This build converts Smite to Void and stacks Vitality for tons of Damage. To play the build to its fullest potential, you should have 4 Adorned Rahyeh Idols with Chance To Cast Smite When You Hit With Throwing Attacks to proc Smite through Hammer Throw. Use Anomaly, Volatile Reversal and Sigils Of Hope for the great buffs they provide. Move quickly around the map with unspecced Shield Rush.
This setup doesn't require any Uniques to function. However, items like Bulwark of the Last Abyss, Bleeding Heart and Ravenous Void provide amazing tankiness for the build. Anchor of Oblivion grants capped Endurance and other valuable stats. Mad Alchemist's Ladle with Legendary Potential raises the Damage considerably.
Overall, this powerful Void Knight is an amazing build capable of crushing all the content in the game, even in Hardcore. If you are looking for an unholy build with spectacular visuals that destroys enemies and is able to survive the hardest encounters, this build is perfect for you!
Easy to Play ✔
Fast Clear Speed ✔
Great Survivability ✔
Good Scaling With Gear & Uniques ✔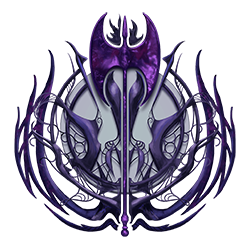 ❌ Mana Management
❌ Needs Specific Idols
❌ Heavy Buff Management
❌