Andariel - The Maiden Anguish is arguably the best boss to farm early on. You can farm large quantities of Unique and Set Items from her with little to no risk to your Character. The value of farming Andariel is not limited to Hell difficulty as even in Nightmare she can drop powerful Items that make further progression a lot easier.

Andariel is located in Catacombs Level 4 in Act 1. The best access point for her is the Waypoint in Catacombs Level 2.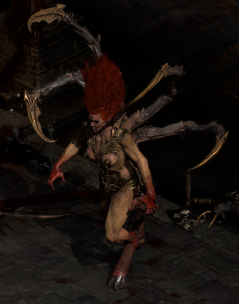 Why farm Andariel?
Andariel is a great source to farm many useful Unique and Set Items. Here are some examples of what you can find in Nightmare and Hell. Check out our drop calculator for all possible drops!
Nightmare
Hell

Character Specific

-


Titan's Revenge




Homunculus




Arreat's Face




Bartuc's Cut-Throat




Jalal's Mane




Herald of Zakarum




The Oculus




Caster Builds

Skin of the Vipermagi




Magefist




Trang-Oul's Claws




The Stone of Jordan

The Stone of Jordan




Harlequin Crest

Attack Builds

String of Ears




Shaftstop




Vampire Gaze




Raven Frost




Razortail

Highlord's Wrath




Guillaume's Face

Other

Chance Guards




Goldwrap

Skullder's Ire




War Traveler




Aldur's Advance
How do I find Andariel?
Catacombs Level 2
Let's take a look at parts of the Map Reading Guide to help you Level 3 as efficiently as possible.

When entering the Catacombs Level 2 through the Waypoint you are in a map tile that only has one direction to leave it. Take the perspective of your Character when it is running in that direction, and the Catacombs Level 3 always is to your Right. Check out the Video Guide for more detail.

To find Andariel quickly, it helps to know how the exit tile looks like you are looking for. There are 4 Waypoint tiles with 2 corresponding "Exit Tiles" each: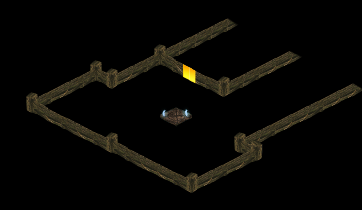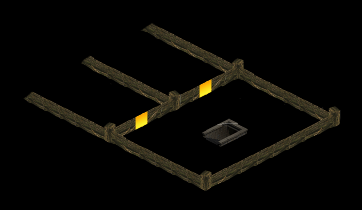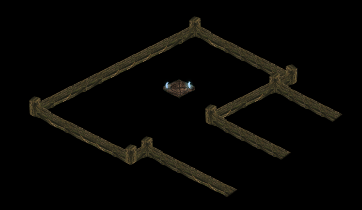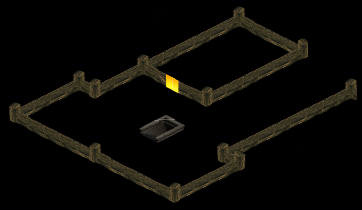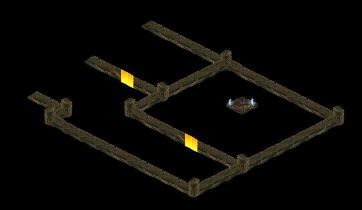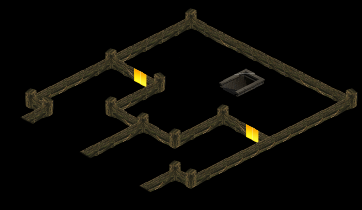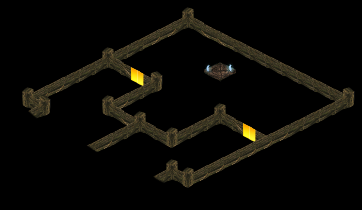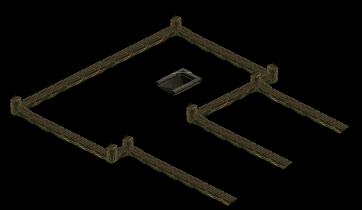 Catacombs Level 3
The entrance to Catacombs Level 4 is usually on the edge of the map, but there is no way to determine which direction to travel.
Catacombs Level 4
Andariel always spawns in the same spot in Catacombs Level 4. Elite-Groups can spawn around her and make the fight more tricky.
Tips & Tricks
Antidote Potions
Andariel deals significant poison damage, which can be mitigated by drinking Antidote Potions before (to stack Poison Resistance) and during the fight. Bring some along to trivialize the fight!
Burn her down... literally
Want to know what Andariel hates the most? Fire, as she starts with an astonishing -50 Fire Resistance on Hell. If you've got a character that deals fire damage, Andariel is your best bet for farming.
Close the Door!
If you're walking through Catacombs Level 4 to reach Andariel, you have to walk through a large central room full of monsters first. If you're quick enough, you can open and shut door behind you to prevent the monsters from flooding in.
Elite-Groups
When a lot of Elite-Groups spawn next to Andariel, clear them out before engaging her. This makes fighting her a lot saver, and you can get additional drops from them.
Kiting
Kiting is a great way of "cheesing" down Andariel. Simply run away from her and use your abilities. You can also use the various obstacles and terrain in her room to block her poison shots.
Build Recommendations
Most builds are capable of farming Andariel with minimum investment. The Sorceress has a big advantage over other Characters due to her built-in Teleport. Check out our Andariel and Mephisto Tier-List to understand how the following builds match up without Enigma.
Video
Summary
Andariel is one of the easiest bosses and best to farm in Diablo 2, especially early on!
Remember that

Antidote Potion

s are your friend, before and during the fight!
If you are struggling to progress in Hell, or even the later stages of Nightmare, consider farming Mephisto on Nightmare difficulty. He can still drop items that help you.
Consider having a Helmet and Body Armor filled with

Perfect Topaz

to equip for the kill for extra Magic Find!
Credits
Written by Teo1904
Reviewed by Raxxanterax
Changelog
21 September 2022




Fixed formatting issues