Overview
Dear warriors of Arkesia, soon you have to prove once more your strength in the new battles against Brelshaza Hard and Hanumatan. Below, you can find guidance to shift the odds in your favor.
Hanumatan Guardian Raid
The last T6 Guardian has arrived and is waiting for new challengers! Are you ready to battle Hanumatan?
Brelshaza Legion Raid
To get an overview of the mechanic alterations for each gate, access the "Hard Mode Changes" accordion located in the Brelshaza Legion Raid guides listed below.

Class Guides Update
As mentioned in our previous news article, we updated most of the class build guides on Maxroll to make those viable for upcoming contents. Please check the change log at the bottom of each build guide for a short summary of the recent changes.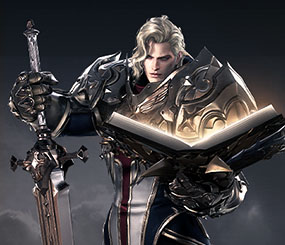 As one of the creator of Maxroll's build guides for Lost Ark, I wanted to take this opportunity to explain our approach when recommending different build options for the game. We understand that players have varying levels of experience, skill, and resources, so we strive to provide a range of viable options that are accessible to as many players as possible.
One of the main reasons we often have different build suggestions compared to the top Korean players or content creators is because we are aware that the majority of players are not hardcore gamers or whales. Recommending builds that require extensive min-maxing or gear that is not obtainable for most players would lead to poor performance, which could be frustrating for those who have limited resources. Therefore, we try to provide options that work better for the majority of the player base, while still displaying the optimal settings for those who wish to min-max.
For instance, we might recommend an engraving option like Precise Dagger, even though it may not be the absolute best choice for hardcore players. This is because it can still be effective for many players who don't have the same level of gear or class knowledge. However, we always make sure to provide information on the optimal settings and gear for those who want to fully min-max their build.
We understand that players want a build that they can easily follow without having to read through a lot of text and multiple variations. That's why we try to make our guides concise and easily understandable while still providing all the necessary information.
We are aware that we are not infallible, which is why we value and rely on feedback from our community to help us improve our guides. We encourage players to share their suggestions and recommendations with us through our Discord server, so that we can continue to improve our guides and help players of all levels enjoy the game to its fullest.
As the game evolves and more players reach the level where high-end builds become viable, we will adjust our guides accordingly to reflect these changes. Our goal is to provide a comprehensive guide that caters to as many players as possible while still being informative and helpful.
On top of writing new content, we are always improving our existing articles and all of you have been a great help. Join our Discord and use the #bug-report if you notice any bugs, issues, or guide errors. We will continue to work hard to make all of our content the best it can be.
On behalf of our whole Lost Ark team - Thank you for all the feedback!