Overview
Dear Mokoko lovers, it is time to grab your paintbrush and work on your next Masterpiece! Artist, the recently introduced Specialist class, is ready to guide you through a canvas of new content. On top of that, we have prepared a few new guides to help you with your odyssey.
Artist Build Guides
Below, you can find the Artist build guides for specific content. It's also possible for you to navigate to all of our Artist guides by visiting our Build Guides category.
Rowen PvP
Discover in the article below the Rowen RvR content and what it has to offer!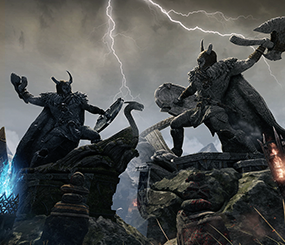 New Card Sets Guide
Soon we will get new card sets, which can be used as a substitute until you max out Lostwind Cliff or Light of Salvation. Start to collect the cards now to have a complete set at release!
Updated Guides & Pages
In the upcoming days and weeks, we will update all existing build guides. So make sure to check the change log of the build guides frequently to not miss any important changes. Additionally, all existing tools on Maxroll were updated to include the recently added content and class.
To have an Overview of the balance changes, check out our previously released Balance Patch Overview article below!
On top of writing new content, we are always improving our existing articles and all of you have been a great help. Join our Discord and use the #bug-report if you notice any bugs, issues, or guide errors. We will continue to work hard to make all of our content the best it can be.
On behalf of our whole Lost Ark team - Thank you for all the feedback!