---
Introduction
This Marksman leveling build annihilates his foes thanks to massive bleeds. It utilizes two Damage Skills: Puncture and Detonating Arrow. The first is mainly used for getting a buff granting a lot of Bleed Chance while the second one is specced for applying those bleeds efficiently.
The Marksman stays away from threats while in combat but has plenty of tools to protect himself in case enemies get too close. Decoy is an incredible Defensive Skill that can save him even from the most dangerous encounters. The build also has insane mobility thanks to Shift which grants 80% increased movement speed.
Overall this Detonating Arrow Marksman is an amazing leveling build, it provides enough damage to one shot most monsters in the campaign and scales really well into the end game. It is also a really good defensive build with its Decoy, taunting enemies and Shurikens increasing its Armour.
Check out the Campaign Guide for an in depth breakdown of the campaign.
Easy Gearing ✔
Extremely Fast ✔
Tons of Quality of Life ✔
Smooth Damage Progression ✔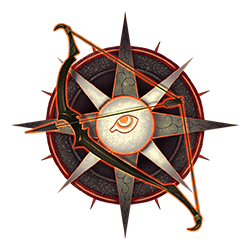 ❌ Squishy
❌ Need to Track Buffs
❌ DoT Playstyle Not for Everyone
❌ Rely on 2 Skills to Deal Damage
---
---
---