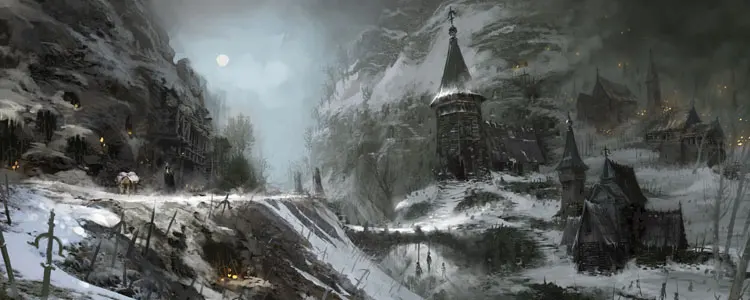 The Fractured Peaks is a cold, desolate place. Its monsters are fierce with Werewolves, Cannibals, Demons and sometimes the scattered inhabitants alike. Biteberry is a unique herb that is found exclusively in the region. Traveling around the region can be treacherous, so be on high alert.
Fractured Peaks Renown
Renown
Waypoints
Strongholds
Side Quests
Areas Discovered
Side Dungeons
Altars of Lilith
7
3
35
76
23
28
Waypoints
Waypoints allow you to travel through a region much quicker than walking or using a mount. Knowing key waypoints can also help shorten travel distances, such as getting to World Boss Events. The Fractured Peaks have 7 Waypoints located throughout the region.
Strongholds
Strongholds provide unique encounters that challenge you in different ways. These defiled grounds must be cleansed before any possible benefit can be taken advantage of. Once reclaimed, you potentially gain access to vendors, Dungeons, and Waypoints. The Fractured Peaks have 3 Strongholds highlighted below:
Side Quests
Areas Discovered
Each region has numerous zones for you to explore. While adventuring, an entire area is uncovered at once, rather than the traditional fog-of-war in past Diablo games. Seek out blurred patches on the map by walking there.
Side Dungeons
Side Dungeons are great practice for their bigger brother - Nightmare Dungeons. They award a decent amount of Renown (per first time completion) and unlock Imprints for your Rare & Legendary items.
Altars of Lilith
Altars of Lilith are hidden altars spread throughout the world of Sanctuary. They can give bonuses to your Life, Attributes, Increased Obol capacity, additional Skill and Paragon points! These help reinforce your build and power up your character.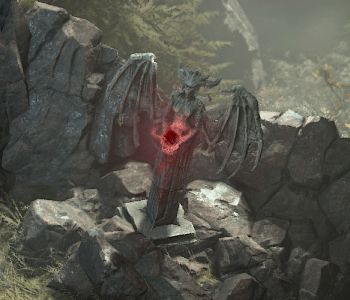 Fractured Peaks Summary
The Fractured Peaks are cold, and its inhabitants are unrelenting in their pursuit of you. Get your Renown up as quickly as possible by doing the following:
Happy exploring, don't die while doing it!
Credits
Written by Dredscythe
Reviewed by DiEoxidE