The Maxroll Team has been updating everything impacted by the Patch 2.6 changes behind-the-scenes. These posts are now live and ready for you to explore! Enjoy our new Build Guides, updated Guides, Tier Lists, Resource posts and the updated D2Planner. Have fun playing around with it and get ready for Ladder Season 3!
Build Guide Update Highlights
We reevaluated all of our guides and updated them based on the changes coming in Patch 2.6. Check out our list of guides that received major updates:
Phoenix Strike Assassin benefits massively from the new Runeword

mosaic

, allowing her to permanently use maximum charges on her charge-up Skills. She skyrockets into an S-Tier build!
Enchant Sorceress now double dips +x% Fire Skill Damage on ranged attacks, making her the most powerful

exploding arrow

build!

Hustle

allows the Multiple Shot and Strafe Amazon to use

Windforce

instead of a

Faith Grand Matron Bow

as a primary Weapon.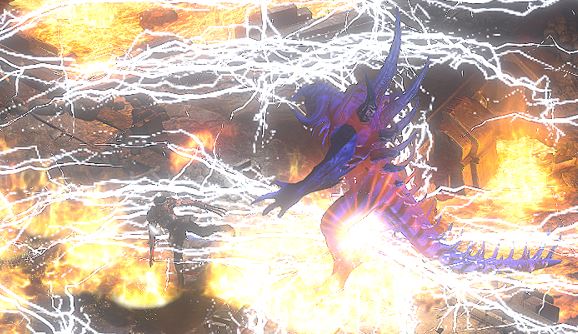 With the changes in Patch 2.6, there are some clear winners that pull ahead in the early game and late game! Here is a list of the strongest builds we expect to see across Season 2:
What's New?
mosaic enables the Martial Arts tree in Patch 2.6. While Metamorphosis brings unique Item-Procced Buffs unseen in the game mechanics until now!
Leveling Guides
The first Character of a Ladder Season is always exciting. It needs to farm for itself and future builds that you may want to play later on. Patch 2.6 added new Runewords that can be used during the leveling process. Check out our Ladder Start Tier List! It helps you choose the right build for your Ladder start. Not every build is equipped to Level-Up efficiently, but our Leveling Guides have you covered! These Guides help to get your first Character off the ground!
Tier Lists
All prior to Patch 2.6 existing Tier-Lists, except for the Speedrun Tier-List, have been updated. It takes a while for the META in speedruns to evolve after the changes. We'll update it at a later point.
Resources
Our Resource posts and Tools have been updated to Patch 2.6, wherever required. Our

D2Planner includes all changes to Patch 2.6!
Maxroll D2R Team
We are happy to provide you with our updated content for Patch 2.6! Enjoy diving into this update with everything you need to be prepared for Ladder Season 3!