---
Introduction
This Paladin leveling build melts foes by launching a blazingly hot javelin. Javelin paired with the Holy Trail node is used both for clearing and single targets thanks to its huge AoE and dps. We also throw Volatile Reversal into the mix and achieve amazing burst damage against bosses.
The Paladin is not afraid of fighting in melee range and take a few hits thanks to his large panel of recovery skills. In this build we take advantage of Holy Trail scaling both it's damage and recovery with Healing Effectiveness through Path of Judgement. Holy Aura is also an incredible defensive tool which provides a lot of resistances as well as endurance.
Overall, the Holy Trail Paladin is an amazing leveling build, as it provides both insane damage and recovery. It also scales really well into the end-game as you gain access to more Healing Effectiveness. This combination makes Paladin leveling a breeze.
Check out the Campaign Guide for an in depth breakdown of the campaign.
Immortal ✔
Insane Damage ✔
Clear all content with 1 button ✔
Scale Damage and Recovery Together ✔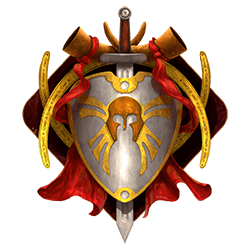 ❌ Requires Aiming
❌ Has to Respec 1 Skill
❌ Heavy Buff Management
❌ Can't Spam Damaging skill
---
---
---