---
Introduction
This Druid leveling build dissolves foes in a massive locust swarm. It uses Swarmblade Form to summon locusts and then Swarm Strike to create a huge Locust Swarm, destroying everything in its way.
This Druid build plays in melee range as it needs as much bleed stacks on enemies as possible to scale its damage. It relies on leech for recovery once it unlocks Swarmblade Form and before that it relies on Swipe to scale its health regeneration. The Druid is also really tanky with 20% increased health and a massive defense boost when shapeshifting, plus Warcry giving you a short damage immunity.
Overall, the Swarmblade Druid is an amazing leveling build, as it provides insane damage from Swarmblade Form's skill tree alone, which allows you to focus on defense and recovery. It also scales really well into the end-game by boosting the defense of your locust so you can apply bleeds and scale your damage more reliably. This combination makes Druid leveling look easy.
Check out the Campaign Guide for an in depth breakdown of the campaign.
Easy to Gear ✔
Visually Pleasing ✔
Very Good Damage ✔
Circle AoE Playstyle ✔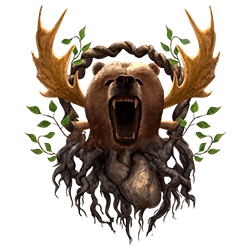 ❌ Low Early Recovery
❌ Has to Respec 2 Skills
❌ Need to Setup Damage
❌ Low Mobility in Swarmblade Form
---
---
---