During BlizzCon 2023 Campfire Chat the Diablo 4 team discussed the Vessel of Hatred Expansion, Season 2 changes, a sneak preview of the Gauntlet and more. The panel consisted of the Director of Community Adam Fletcher, Lead Game Producer Kalyeigh Calder, Game Director Joe Shely, Associate Game Director Brent Gibson, and Production Director Tiffany Wat.
Vessel of Hatred
We got a more detailed look at the Nahantu Jungle going over some iconic locations like the Kurast Docks, epic vistas and the overall mood for Vessel of Hatred.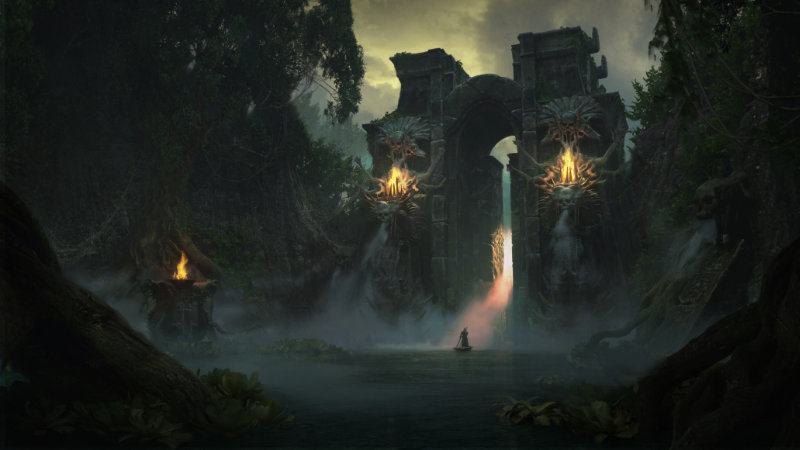 Season of Blood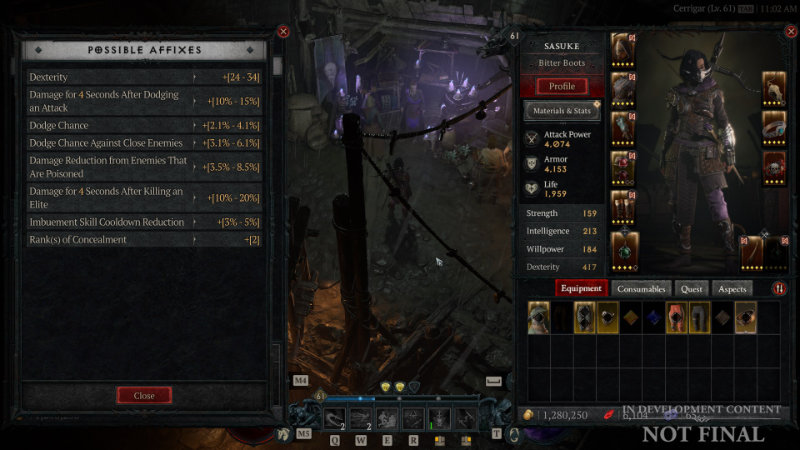 There were also numerous quality of life improvements, including to the game's mount system. A target dummy was recently added and Blizzard is continuing the quality of life with an upcoming patch which includes an update to the Occultist's Enchanting feature where you can see the mods available.
Malignant Rings
During Season of the Malignant, players had access to many Malignant powers through socketing Caged hearts in their Jewelry. Some of these powers are seeing a return with the 5 new Unique Malignant Rings which are obtained by defeating Echo of Varshan. These rings arrive on November 7th!
Events
Abattoir of Zir
To enter the Abattoir, you need to complete the season journey and it's advised that you have a level 100 character with a strong build. This is a Seasonal endgame event only available to players within the Season of Blood. This event begins on December 5, and ends on January 23 2024.
There are 25 tiers of difficulty, but the danger ramps up much more quickly than Nightmare dungeons. After you complete the Abattoir you obtain the powerful new Tears of Blood Paragon Glyph!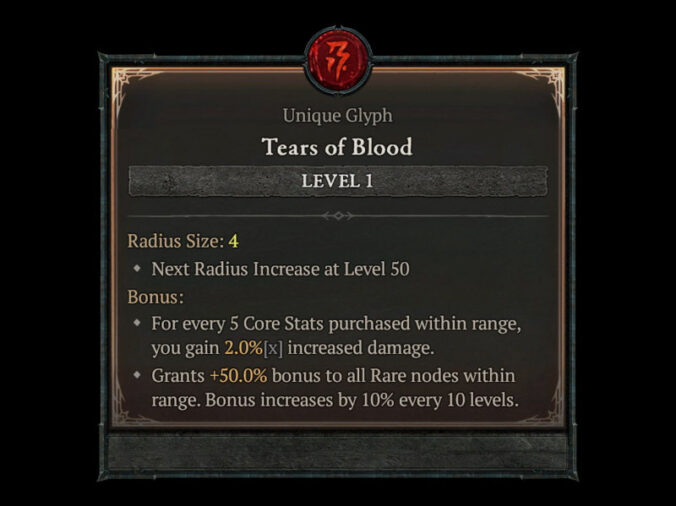 The level cap is 200, it gives a multiplicative damage bonus which scales off of Core attributes, and has a much larger radius than normal glyphs. This will shake up the paragon board meta quite significantly. Players who invest the time to level it to max will see significant power gains.
Midwinter Blight
This event takes place within the Fractured Peaks. Journey to Kyovashad to speak with the bard Gillean. You'll find him in the Hybernal Square attempting to bring a bit of cheer to the city. This is also where you'll find the Totem of Midwinter. The event begins on December 5, and ends on December 21.
Players who explore the Fractured peaks during Midwinter Blight will encounter new enemies, demonic snow men, unique events, and the Red Cloaked Horror boss. Collect resources by participating in the event and turn them in at the Totem of Midwinter for a series of skull-adorned cosmetics.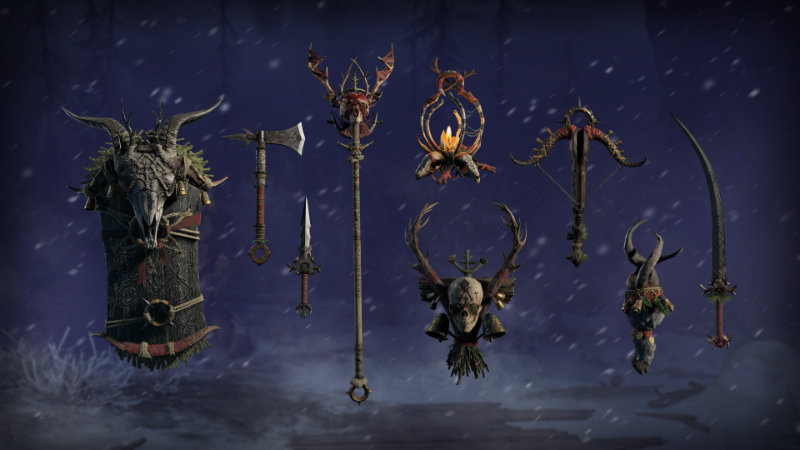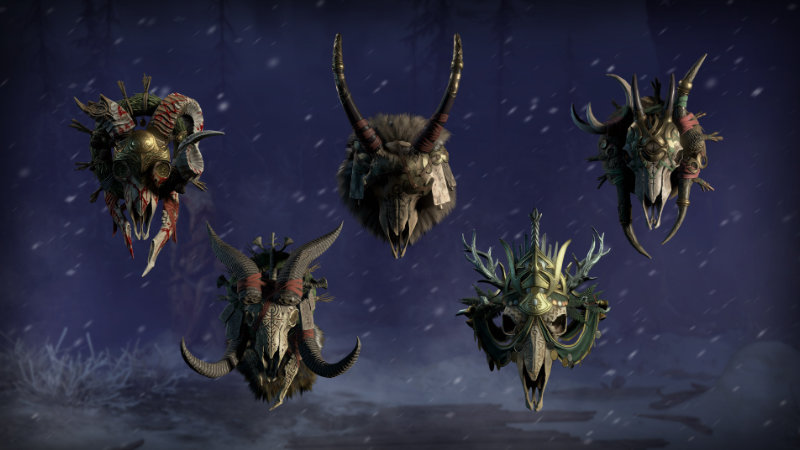 Season 3 & Gauntlet
We got a sneak peak at some Season 3 content during the BlizzCon 2023 Campfire Chat! One of Blizard's goals with Season 3 and beyond is to expand Diablo 4's endgame. They're doing this through a leaderboard driven trial known as the Gauntlet. This is a non-linear dungeon with a fixed seed. As you progress by killing enemies and looting chests you collect Proofs of Might to increase your score.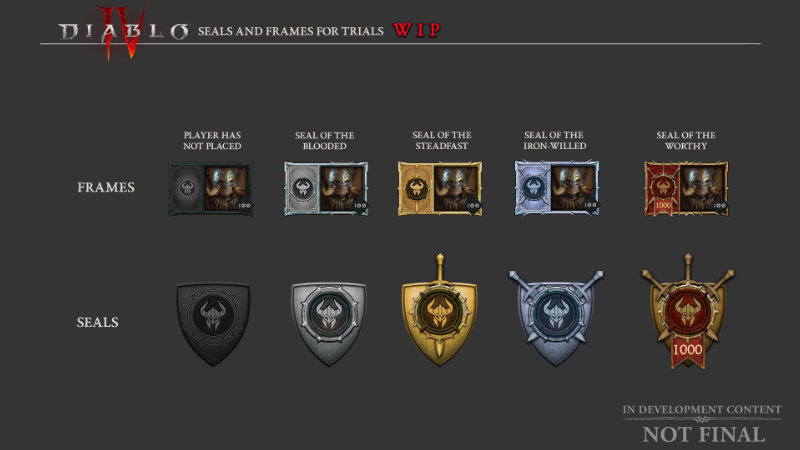 The highest scoring players make it onto the leaderboard. This is a timed encounter, but don't worry loot drops at the end so you won't have to choose between looting and ranking.
At the beginning of each week there's a new gauntlet and leaderboards reset. However top achieving players are recorded in the Hall of Ancients, a permanent leaderboard. You'll be able to filter the Leaderboards by class and take a look at all the juicy details.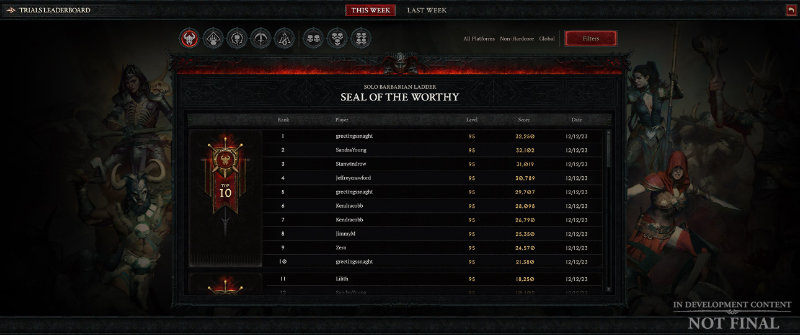 Campfire Q&A
The following Q&A is paraphrased for ease of reading:
Will there be more intermediate progression dungeons or bosses between World tier 4 and Uber Lillith?
Yes! We've done some of this already with the Boss Ladder and we're looking for more. The team is also looking to add post Uber Lillith content.
Will there be a Season Journey when the Vessel of Hatred expansion launches?
Yes, we want to cater to all types of players. There will be seasonal content, eternal content, vanilla content and expansion content.
Will we have an armory system to save or switch between builds?
We don't have anything to announce in terms of when, but it's being talked about and is definitely coming in the future.
Do you intend to add more sources of Living Steel to the game?
We've seen a lot of players talking about this pain point, and felt it ourselves when playing. We want to make some improvements here.
Will the expansion feature a group finder or global chats? What about other social features?
The social team wants to improve the tools available for players who want to communicate and interact. The goal is to get as many in place as possible before the expansion.
What are your plans for itemization moving forward?
We're not ready to share all of our plans for itemization going forward, but the team is working on the problems we see right now. It's too difficult to compare items, and we want to improve affixes by improving overly-conditional affixes. We want to add ways to modify items and add complexity to items such as a "crafting" system.
Any plans for Legendary Aspects?
We want to get aspects out of your inventory and into the Codex! This won't happen until after season 3 but the team is working on it.
Season Updates Rolling In!
That's it for the BlizzCon 2023 Campfire Chat recap, but it looks like a storm of updates are rolling in over the next couple months. Be sure to stay tuned for more information such as adjustments to our build guides to account for the new Malignant Rings.
If you haven't already, head over to our Discord and select the D4 role in #roles to stay up to date with our content development.