---
Introduction
This Beastmaster leveling build obliterates foes with its pack of ferocious wolves. It uses Swipe to proc Spirit Wolves from each of its Summon Wolf and combines multiple damage buffs from the Summon Wolf ability, Summon Frenzy Totem and Warcry.
This Beastmaster build plays in melee as it needs to hit with Swipe to proc Spirit Wolves and scale its health regeneration. In terms of defense it has 2 damage immunities with Warcry and Fury Leap and a damage reduction with Boar Heart.
Overall, the Summon Wolf Beastmaster is an amazing leveling build, as it provides amazing defense, recovery and damage from its skills and passives. It also scales really well into the end-game as gear affixes have a big impact on the build. This combination makes Beastmaster leveling look easy.
Check out the Campaign Guide for an in depth breakdown of the campaign.
Minion Army ✔
Unique Minion Playstyle ✔
No Respec During Leveling ✔
Transition Well Into Endgame ✔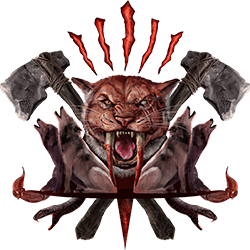 ❌ Managing Wolves
❌ Companions can Die
❌ Very Gear Dependent
❌ Multiple Buttons Build
---
---
---