---
Introduction
This Lich leveling build decimates his foes with its never ending waves of Hungering Souls and Spirit Plague. It showers your enemies with Hungering Souls thanks to Death Seal auto casting them.
The Lich plays at mid range of monsters as it destroys them by the time they come too close. If it is in a dangerous situation, it can rely on the extra health pool of Reaper Form, while reducing damage taken with Death Seal. In terms of recovery, the lich is specialized in leeching off its damage. We get tons of it through the passive tree and combined with its high damage, this results in a large amount of recovery.
Overall, the Hungering Souls Lich is an amazing leveling build, as it provides insane damage, defense and recovery. It also scales really well into the end-game with powerful item bases and passive tree points. This combination makes Lich leveling look easy.
Check out the Campaign Guide for an in depth breakdown of the campaign.
Very Tanky ✔
Easy to Gear ✔
Tons of Regen ✔
Insane Damage ✔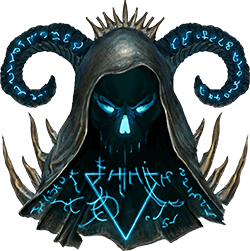 ❌ Managing Cooldowns
❌ Has to Respec 2 Skills
❌ No Death Seal Before lvl 40
❌ Low Life Playstyle Stressful for Some
---
---
---