Season 25 "The Lords of Hell" is releasing this Friday, December 10th. We have updated all of our Guides, Tier Lists, META and Resources according to Patch 2.7.2 and the Soul Shards Seasonal Theme. Let's go over everything you need to be ready for the trials to come!
Leveling Guides
Reaching Level 70 is the first milestone of a season start, and optimizing your leveling process can save you a lot of time. Acquiring your first full Set, jumping into Greater Rifts and gaining Paragon Levels is crucial to your success. Here are the critical Guides that will help you accomplish these tasks:

Best Builds in Season 25
Every Class in Diablo 3 Season 25 can crush high Greater Rifts, but some are stronger than others. Here's our top 10 builds for the upcoming Season:

Season 25 Theme: Soul Shards
Season 25 introduces Soul Shards. There are 7 unique Soul Shards, based on the Lords of Hell, that give players demonic new powers. 1 of the 3 Prime Evil Soul Shards can be socketed into Helms, while 1 of the 4 Lesser Evil Soul Shards can be socketed into Weapons. Each Soul Shard can be upgraded 3 times using a new seasonal-exclusive consumable, the Hellforge Ember.
Dregs of Lies

Essence of Anguish

Remnant of Pain

Stain of Sin

Fragment of Destruction

Shard of Hatred

Sliver of Terror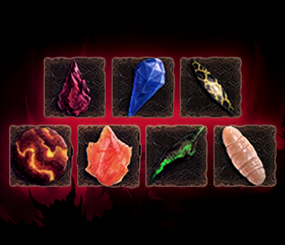 Updated Tier Lists
Are you wondering where your favorite class and/or build ranks among them all? Check out our tier lists for the full rankings!

Good Luck from the Maxroll Team!
We are wishing you the very best on your adventures in Season! Enjoy your journey through Sanctuary, Happy Holidays, and we will see you in game!