---
Introduction
This Shaman leveling build floods foes with endless totems, melting their health in the process. By taking advantage of Spriggan Form, we can cast multiple Summon Thorn Totem at the same time while getting healed in the process, resulting in constant waves of spells and poison.
This Shaman build plays in melee range, summoning his totems close to his foes for maximum effectiveness. His totems are a reliable way to recover health thanks to their Butterfly Heal that you can further scale with Attunement. Additionally, Spriggan Form and Summon Spriggan provide a great defensive boost, making you really tanky during leveling.
Overall, the Totem Pop Shaman is an amazing leveling build, as it provides insane damage, defense and recovery. It also scales really well into the end-game with powerful skill tree and passive tree nodes. This combination makes Shaman leveling look easy.
Check out the Campaign Guide for an in depth breakdown of the campaign.
Easy to Gear ✔
Unique Playstyle ✔
Tons of Recovery ✔
Very Good Damage ✔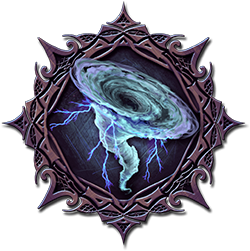 ❌ Managing Cooldowns
❌ Has to Respec 2 Skills
❌ Can Impact FPS Significantly
❌ No Movement Skill in Spriggan Form
---
---
---