Introduction
Yoz's Jar is an item purchased from the cash shop store that contains a specific list of skins ranging from Epic to Legendary rarity. In short, that's already it! But let's dive into the details a little further.
Where to get one?
The jar can only be purchased from the cash shop store (F4).
x1 Yoz's Jar costs 100 blue crystals
When purchasing, you have to make the choice between a jar containing Season 1 (Promise) or Season 2 (Leap) Legendary skins.
Lookout for special deal packages containing both: Yoz's Jar and Cloth.
How it works
Purchased

Yoz's Jars appear as consumable items in your inventory. Open them with a simple right click to enter the gacha menu and get started.
One skin pull per one Yoz's Jar.
One pull costs 14 Cloth.
90% chance to obtain an Epic rarity skin.

1000 Amethyst Shards are granted when obtaining an Epic rarity skin.

10% chance for a Legendary skin.
Obtained skins can be sold on the Auction House.
Legendary Skins can be colored using the Skin Modding NPC.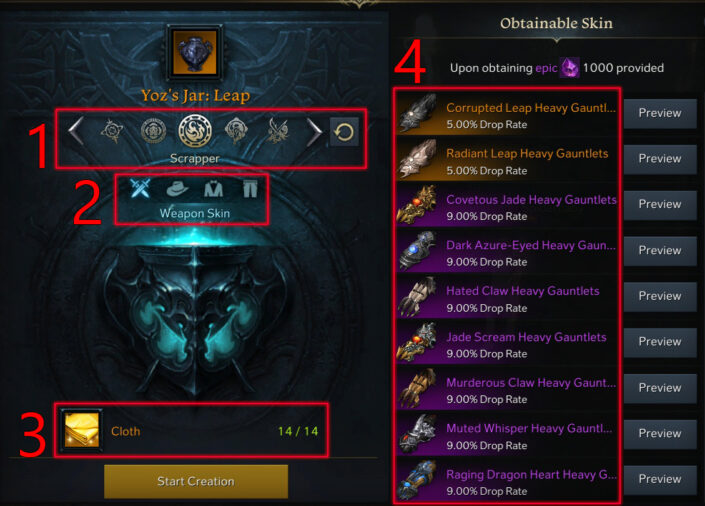 Class selection

Click the left or right arrows to navigate between the available classes in the game.
You can gamble any class skin independent of your current one.
Click the refresh icon to return to your own class.

Gear slot selection

Chose between a Weapon, Helmet, Armor or Pants as your skin outcome.

Available Cloth material

Here you're shown how much Cloth you own and how much is needed per pull.

Obtainable Skins

These are all the skins that can be obtained within the jar.
You may freely preview them with the button next to them.

Legendary skins come in two different color styles.
Cloth
This resource is required to initiate your gambling needs. 14 Cloth are required to do one pull from the jar.
Sources
Dismantling Epic rarity skins gives 7 Cloth in return.

Breaking down skins is done through the same interface used for gear dismantling.
Eligible skins slots to dismantle include the Weapon, Armor, Pants and the Helmet slot.
Only skins that are purchased by Royal Crystals (tradable) can be broken down.
Chaos Dungeon and Event skins cannot be dismantled for cloth.

Cash Shop (F4).
Event Rewards.
Skin Transmog
When equipping a legendary skin, you gain the option to replace its transmog with a different skin of your choice. To do so, place a skin in the empty slot next to the legendary skin. This will act as your displayed skin. Keep it empty if you wish to show the legendary skin. The rarity of your transmog does not affect the bonus str/dex/int % given by your legendary skin (they also don't stack with each other). Note that a transmog skin occupying both armor and pants slots can only be equipped if both legendary skin components are present.
Base stats by skin rarity
Legendary 2%
Epic 1%
Rare 0.5%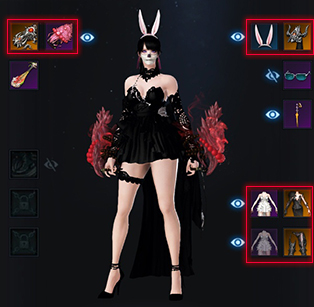 Available Legendary Skins
Assassin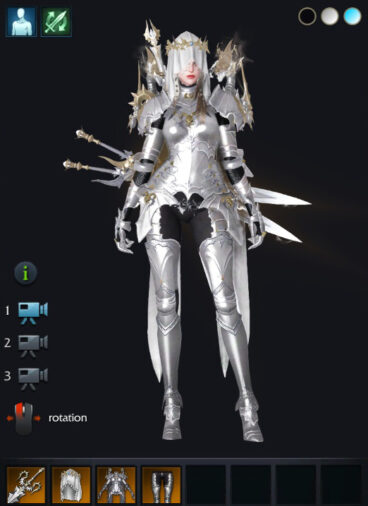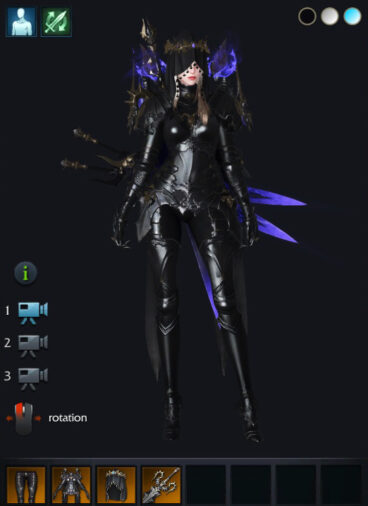 Gunner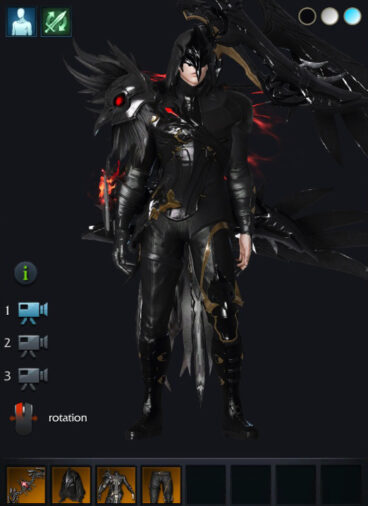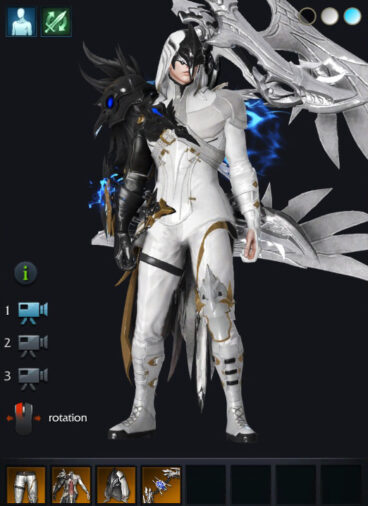 Mage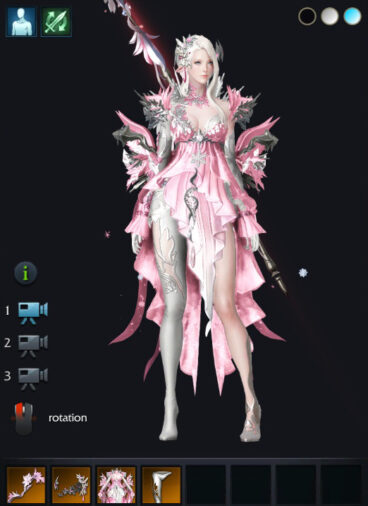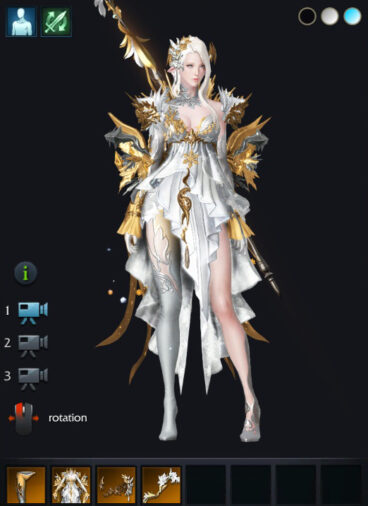 Martial Artist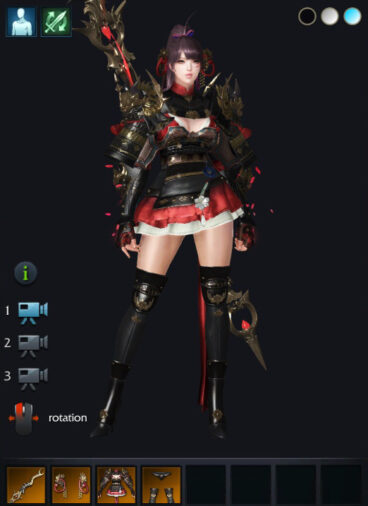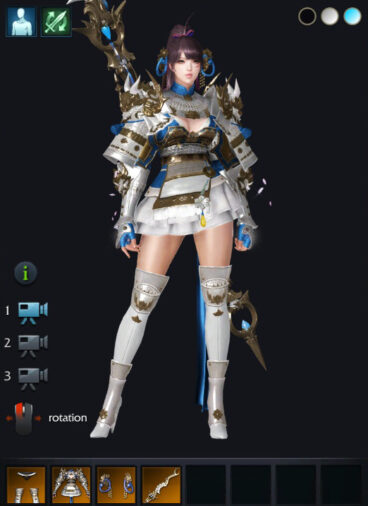 Warrior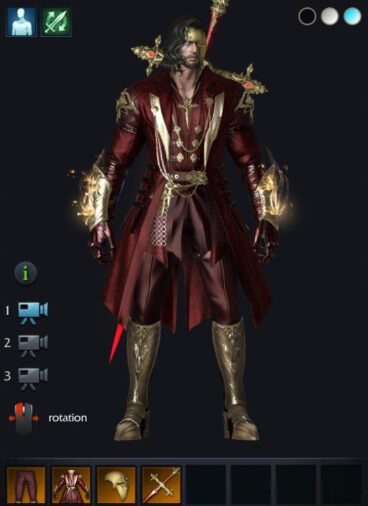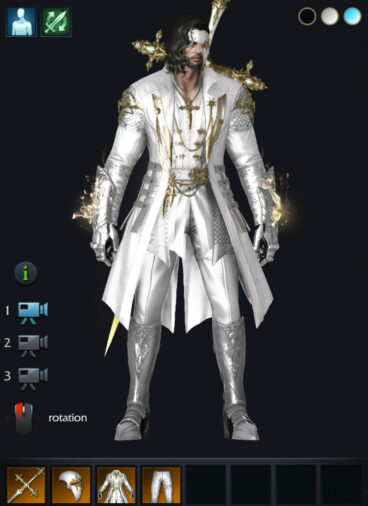 Specialist
Season 1 skin is not available for the Artist class. Summary
Yoz's Jar can only be bought from the in game cash shop (F4).
Golden Cloth is required to gamble for skins within the jar.
Golden Cloth can be purchased from the cash shop (F4) or by dismantling Epic skins bought with Royal Crystals.
10% chance to obtain a Legendary skin.
90% chance to obtain an Epic skin.
Obtained skins can be sold on the Auction House.
Skins can be colored using the Skin Modding NPC.
Credits
Written by Choilicious
Reviewed by Starlast