---
Introduction
This article details the most important aspects of the Rethramis region. The information here covers details about the Adventure Tome, Wandering Merchant appearance times, Hidden Quests and Mokoko Seeds. Maps of each zone in Rethramis and more detailed methods to acquire everything are provided below.
---
Rethramis Adventure Tome Rewards
10% ➜ Pheonix Plume
20% ➜ HP Potion x30
30% ➜ Surprise Chest
40% ➜ Prideholme Neria
50% ➜ Charisma Potion
60% ➜ Stat Increase Potion
70% ➜ Emote: Bored
80% ➜ Gustaven's Holy Water
90% ➜ Structure: Rethramis Lion Statue
100% ➜ Ignea Token: Rethramis
---
Rethramis Zone Maps
Click the names in the Map Legend to go directly to the section for more detailed locations and completion.
Map Legend

Wandering Merchant


Rapport


Play Forest's Minuet
Adventure Tome General Maps
Toxiclaw Cavern [Dungeon]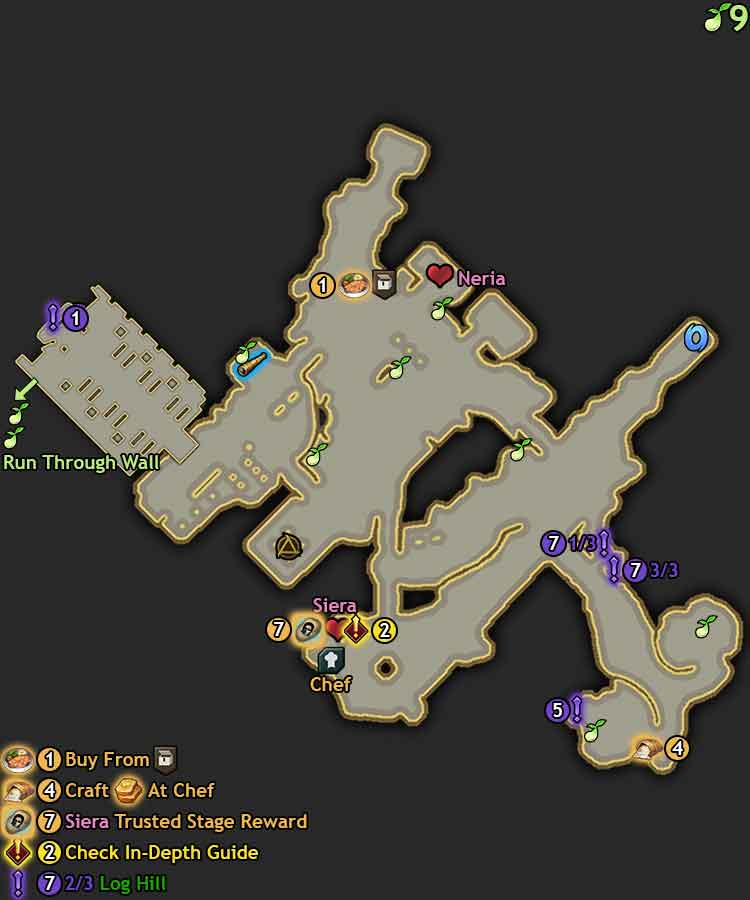 ---
Ben the Wandering Merchant - Spawn Times and Locations
Ben, the wandering merchant, randomly appears in 1 of 3 zones: Log Hill, Ankumo Mountain, and Rethramis Border. He will be in all channels of one random zone and stay for around 25 minutes. The spawn times for Ben are 3:30, 6:30, 7:30, 10:30, and 12:30 for both AM and PM.
The most common method of catching Ben is to have people covering each spawn location in the 3 zones. Since wandering merchants spawn in all channels for a specific zone, you only need 3 people. After a sighting has occurred, people usually let others know in chat.
Ben's purchasable items are listed below. Only 1 item from each bullet point appears during each spawn.
Rapport Items
Fancier Bouquet
Prideholme Potato
Rethramis Holy Water
Surprise Chest
Cards
Prideholme Neria Card
Varut Card
Siera Card
Wandering Merchant Spawn Times and Locations
Ben | Ankumo Mountain Location
Ben | Rethramis Border Location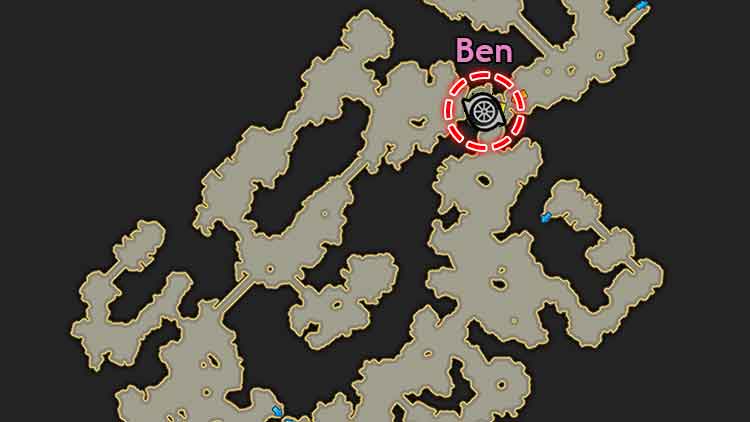 ---
Cooking Guide
Rethramis In-Depth Cooking Guide
Veda's Prideholme-style Home Food
Protein Packed White Bird Stew
Holy Potato with Teeth Marks
The cook is an important NPC that is available in all regions of the game. This NPC helps you craft food for entries in your adventure tome. The Rethramis cook, Hely, is located in Prideholme.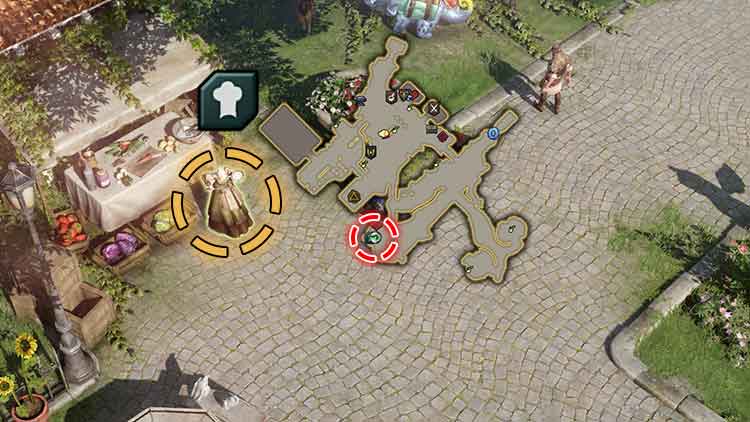 ---
Vista Guide
Rethramis Vista Locations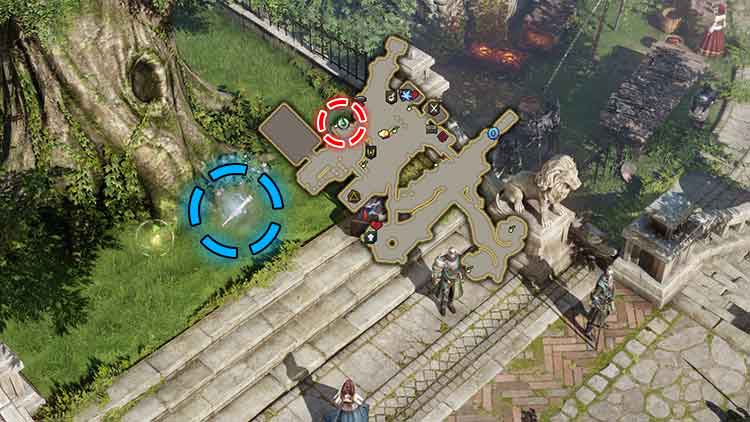 ---
Unique Monsters Guide
Rethramis Unique Monster Locations
---
Field Boss Rudric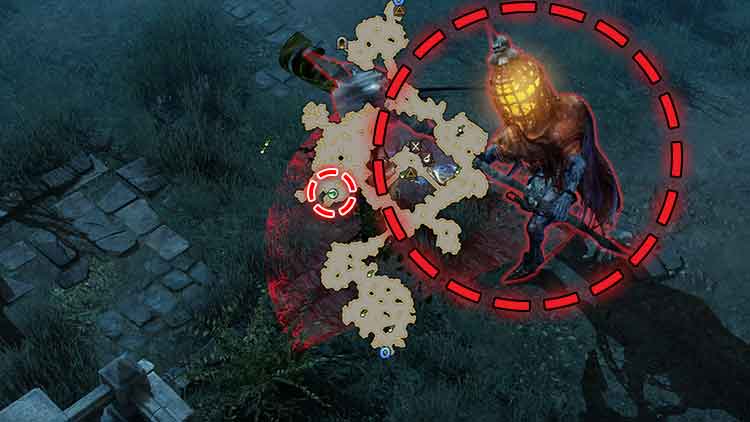 ---
Another Story Guide
Rethramis Another Story In-Depth Guide
Tragedy Written in Stone is obtained by using the quest item Moss-Covered Log. There are two methods to obtain the item. The first method is by completing the quest A Memory of What Was from NPC Taport as pictured below. The quest reward contains Moss-Covered Log. The second method is by killing various monsters in the zone for the drop.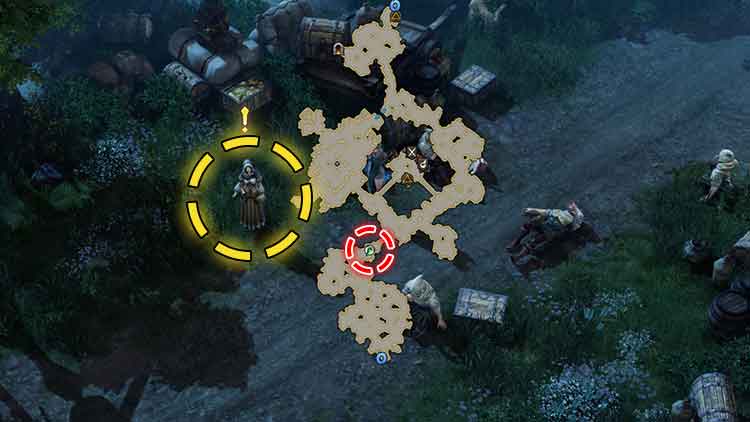 ---
Rethramis Hidden Story In-Depth Guide
1. The Hidden Past of Varut 1/1
2. The Truth of a Drunk 1/1
4. The Cursed Grave Keeper 1/1
6. A Knight in Shining Armor 3/3
7. Sunflowers for My Love 3/3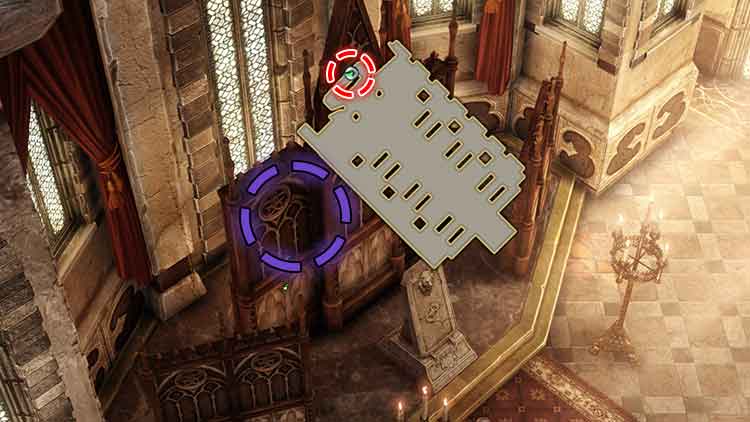 ---
Rapport NPCs
Credits
Written by Yaen
Reviewed by Lexyu
---
---