Introduction
Ebony Cube replaces the current Cube/Boss Rush activities in Lost Ark. With the introduction of the new cube, there will be a new set of Una's accompanied with it as well as a quicker way to get your rewards!
Grab a build here to survive the Cube!
How to Enter
An Entrance Ticket: Ebony Cube [1st Forbiddance] is required to access the Ebony Cube. These drop from your daily Chaos Dungeon entries by killing the 2nd floor boss within them or daily vendors. Different levels of tickets are required for the levels (ie: you cannot use a Level 1 ticket for Level 3)
Note that Entrance Ticket: Ebony Cube [1st Forbiddance] can only drop from runs with daily energy!
You can also exchange old Cube/Boss Rush Tickets for new ones: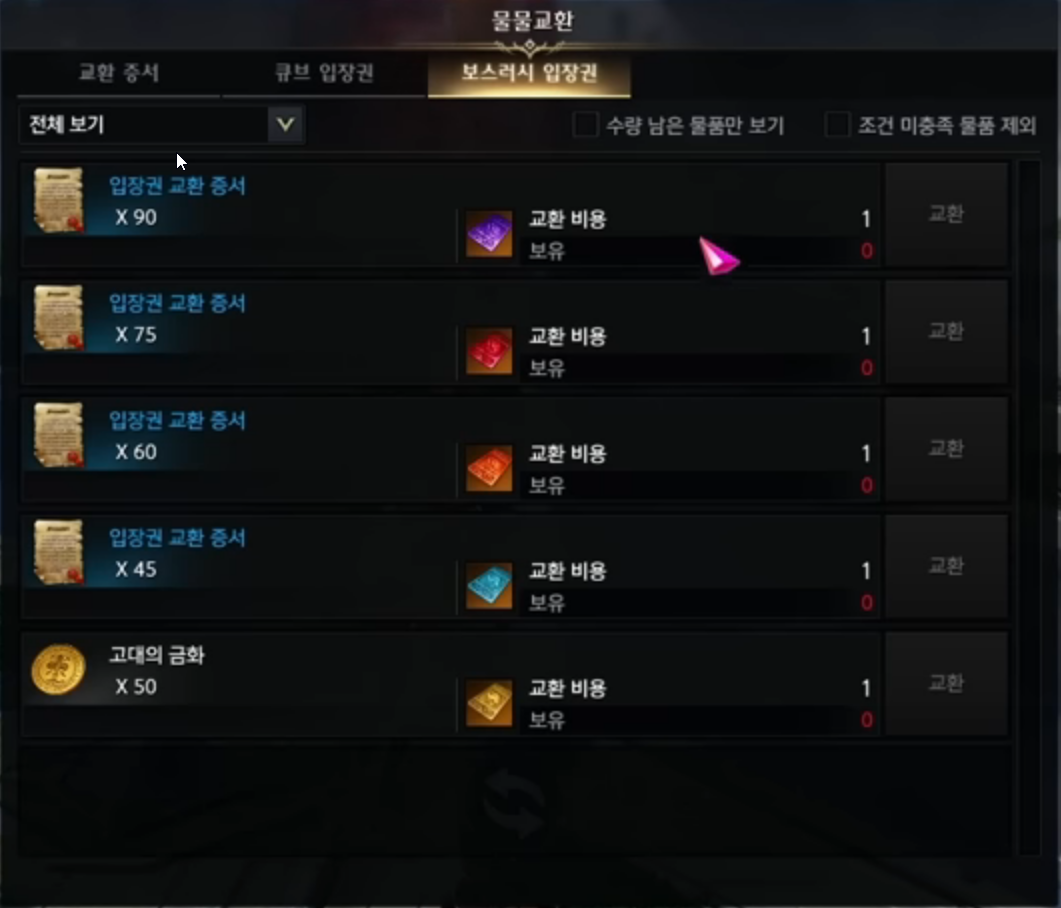 | | |
| --- | --- |
| Level 1 (1302+) | Entrance Ticket: Ebony Cube [1st Forbiddance] |
| Level 2 (1490+) | Entrance Ticket: Ebony Cube [2nd Forbiddance] |
| Level 3 (1540+) | Entrance Ticket: Ebony Cube [3rd Forbiddance] |
| Level 4 (1580+) | Not yet released |
| Level 5 (1610+) | Not yet released |
Different Tickets Required
Cube Floors
Unlike the old Cube, Ebony Cube only has 4 stages and have a few slight differences to make it easier. However, you cannot 3x the tickets but the overall experience should be faster.
Can change builds at anytime
Only 4 stages
No survival rooms
Floor Effects
You are given one random effect per floor. Depending on the effect and floor combination, you may need to alter your playstyle. Plenty of these positive and negative effects can help or break your attempt. They are displayed in the top right corner of your screen, some of which include:
Positive Effects
Bonus Attack & Movement Speed
Extra Crit Rate
Extra Damage
Life Leech
Max Health Increase
Health Regeneration
Invincibility
Reduced Cooldown of Skills
And many more..
Negative Effects
Attack Power Reduction
Cannot Use Items
Kill Curse, death upon timeout
Movement Speed Reduction
Max Health Reduction
Increased Physical & Magical damage taken
Increased Skill Cooldown
Reduced Vision
And many more..
Effects that can be hard to deal with:
Increased damage taken - Careful when facing Elites, Bosses and Ranged monsters as they will shred you alive.
Kill Curse - Kill everything before the timer runs out or your Cube adventure ends here!
Cannot Use Items - Can be detrimental when facing a tough floor as you wont be able to heal with

HP Potions

.
As for positive effects, all of them are great help, but ones that increase your survivability are the best. Health Regeneration, Invincibility and Life Leech are always a welcomed sight!
Rewards & New Una's
Rewards will range depending on the Cube level:
Marvelous Honor Leapstone (Bound)

Level 3 Gem Chest

Solar Grace (Bound)

Soul Leaf

Silver

Masterpiece #36

Engraving Books
The old Una's related to Boss Rush & Cube will be combined into 3 new ones for Ebony Cube.
Una 1:

Silver

+

Lonesome Stone of Soaring

Una 2:

Silver

+

Honor Shard

Una 3:

Marvelous Honor Leapstone (Bound)
Summary
Survive and collect your rewards!
Credits
Written by Starlast
Reviewed by Perciculum