Overview
Welcome back, citizens of Arkesia! All cards are placed face down on the table! Now is the time to choose one and let destiny guide you! But be aware, these cards can cause serious wounds in the hands of a Master.
But don't worry! We have prepared instructions to avoid hurting yourself and mastering the art of Intended Luck! Destiny and RNG are just a small part of this play. The guiding hand is the true protagonist. Now is the time to be one!
Disclaimer
The articles mentioned below, especially Build Guides related article, will be updated with tool tips as soon as we have the data after the patch on July 20th. Until then, the tool tips are replaced with placeholder names.
Arcanist Build Guides
Below, you can find the Arcanist build guides for specific content. It's also possible for you to navigate to all of our Arcanist guides by visiting our Build Guides category.
New Build Guide Overview
Here is a new element we added to the Arcanist Raid guides to replace the Pros & Cons section. We believe, this gives a better overview of the class and makes it easier to compare different classes with each other. We intend to update all existing build guides with this new element.
Here is an example out of the

Order of the Emperor Raid Build Guide: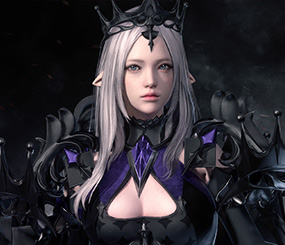 Challenge Abyssal Dungeon & Valtan Inferno Legion Raid
The Arcanist patch includes Inferno Mode Valtan and Challenge Abyssal Dungeons. Check out the articles below to learn about the major differences and rewards of these new contents compared to their normal mode versions.
On top of writing new content, we are also continuously improving our existing articles and all of you have been a great help. Join our Discord and use the #la-bug-reports if you notice any bugs, issues, or guide errors, and we will continue to work hard to make all of our content the best it can be.
On behalf of our whole Lost Ark team - Thank you for all the feedback!