---
Introduction
This Forge Guard leveling build decimates its opponents by proccing a devastating Physical AoE from its Manifest Armor. It revolves around Shield Throw proccing Manifest Armor sweeping melee attacks when hit. By specializing into Manifest Armor your minion will take into account any stats from your gear, making your weapon very important for the build.
This Forge Guard lets his minion take the aggro for him while proccing its ability from afar. Javelin is a well rounded tool that heals, gives armor and damage when inside its AoE. The build also has two other abilities that boost your damage when needed with Sigils Of Hope and Void Cleave.
Overall this Manifest Armor Forge Guard is an amazing leveling build, it provides enough damage to one shot most monsters in the campaign and scale really well into end game. It is also a good defensive build with great recovery through Javelin and a lot of space on the gear for defensive stats.
Check out the Campaign Guide for an in depth breakdown of the campaign.
Easy Gearing ✔
Insane Damage ✔
Clear all content with 1 button ✔
Great Damage Scaling through Weapons ✔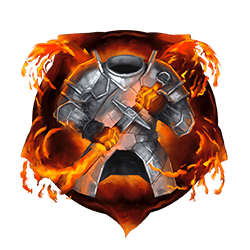 ❌ Has to Respec 1 Skill
❌ Managing Manifest Armor
❌ Need to refresh Sigils Manually
❌ Build enabled after 35 passive points
---
---
---