---
Introduction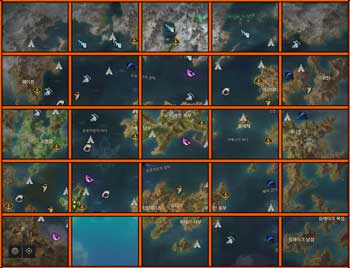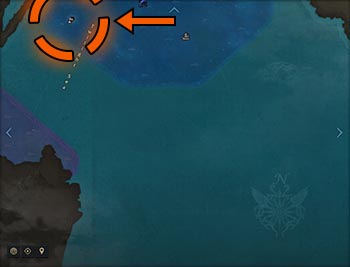 Island Rewards
Anguished Isle Token
Omnium Star #6
Overwhelm
T2 Gem Chest (Lv 3)
T3 Gem Chest (Lv 3)
Life Leapstone Chest
Honor Leap Stone Chest
Uncommon Engraving Recipe Chest (Class Exclusive)
Rare Engraving Recipe Chest (Class Exclusive)
Epic Engraving Recipe Chest (Class Exclusive)
Legendary Engraving Recipe Chest (Class Exclusive)
Hollowfruit
Crimson Skein x950
---
Island Token Acquisition
Anguished Isle Token is a possible drop from defeating Broken Stella. To fight her, you must first acquire a Garden of Despair Key to enter the dungeon: Garden of Despair, where she is the final boss.
Stella may also drop Omnium Star #6.
---
Island Quests
Anguished Isle Main Quest Chain
Quest Giver
Quest Name
Rewards
Militia Member
To The Anguished Isle
Silver x4,810
Militia Member
Assisting the Isle's Militia
Silver x5,420
Danyu
Unusual Mayhem
Silver x5,720
Danyu
The Kidnapped People
Garden of Despair Key
Silver x6,320
Danyu
The Anguished Isle's Secret
Crimson Skein x500
Silver x6,620
Anguished Isle Repeatable Quest
Available once

The Kidnapped People has been completed.
Quest Giver
Quest Name
Rewards
Danyu
May They Find Peace
Garden of Despair Key
Crimson Skein x150
Garden of Despair Hidden Quest
Rusty Necklace is an item drop from the monster at the 6th seed location inside the dungeon Garden of Despair.
Quest Giver
Quest Name
Rewards
Rusty Necklace
A Lost Belonging
Crimson Skein x300
Silver x7,720
---
Mokokos
Seed 6 is acquired in the dungeon Garden of Despair. To break the wall, you must first get the boss: Stella, to 50% health. Afterwards, clowns will spawn. These clowns explode when they get close to a player. Gather 5 clowns near the wall and trigger their explosions. This will break the wall. If you need some visualization, check out seed image 6.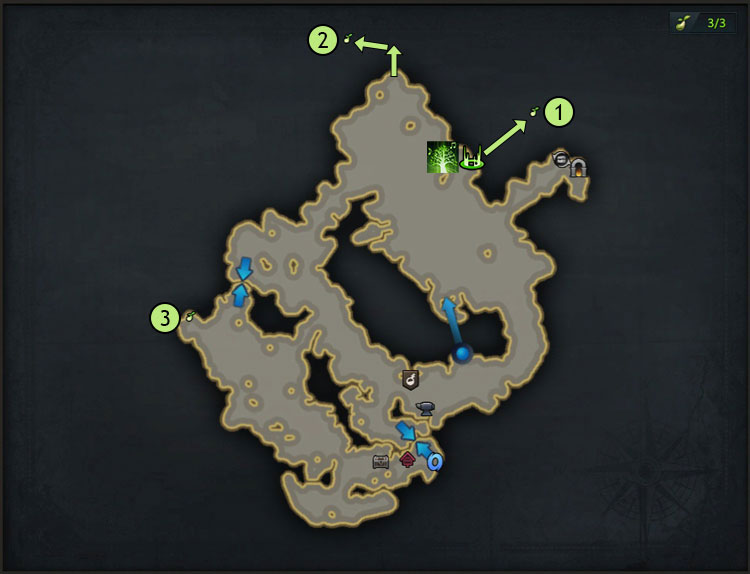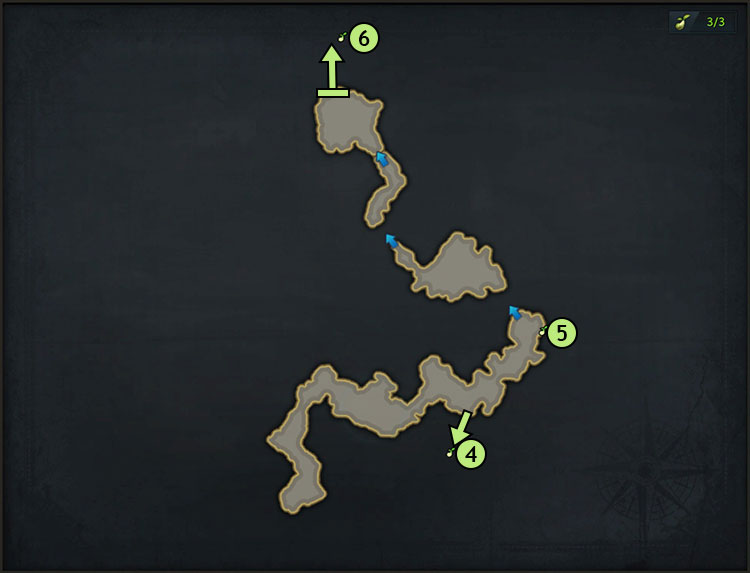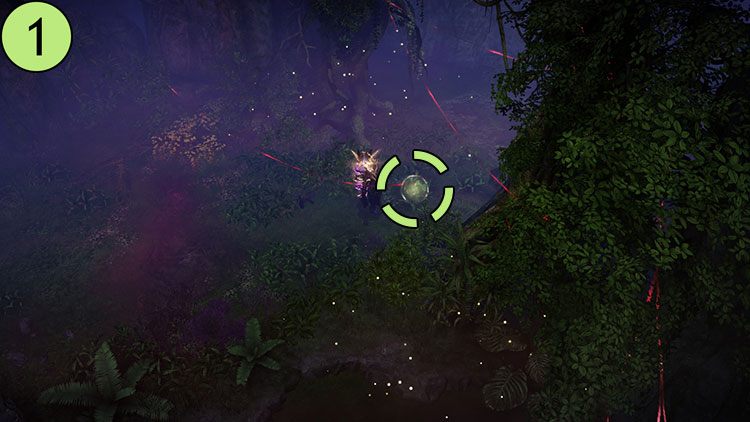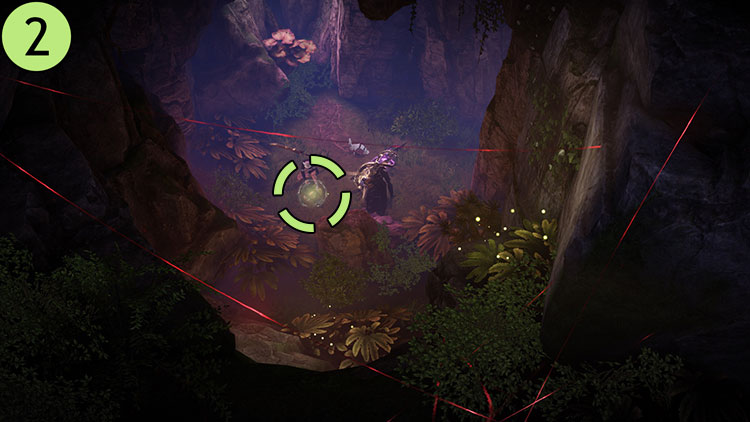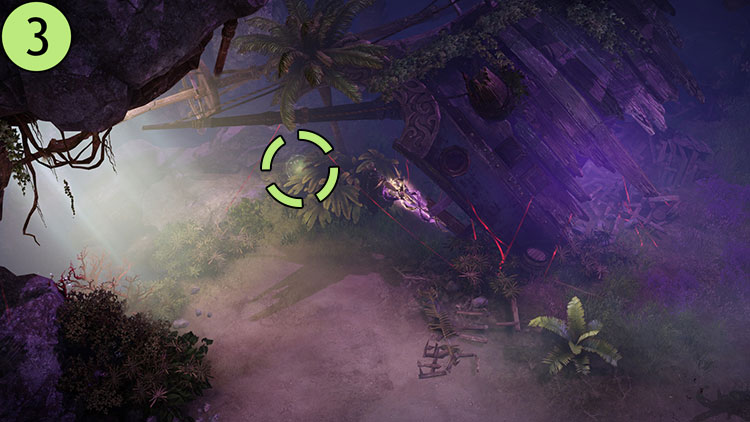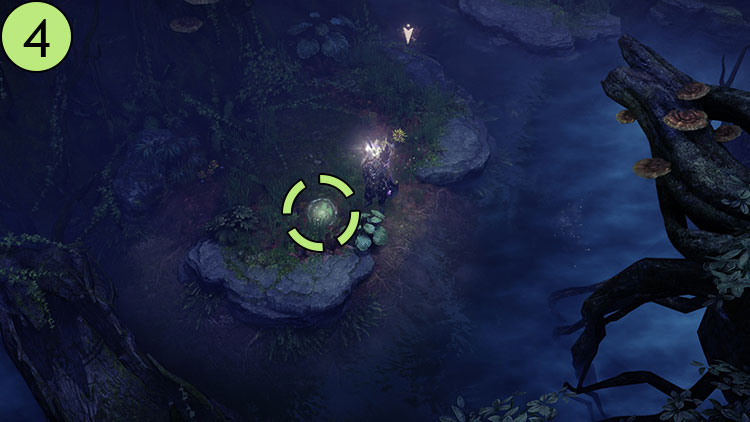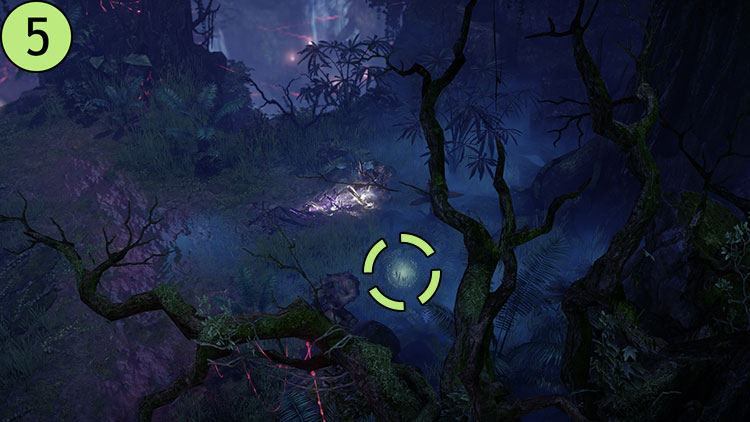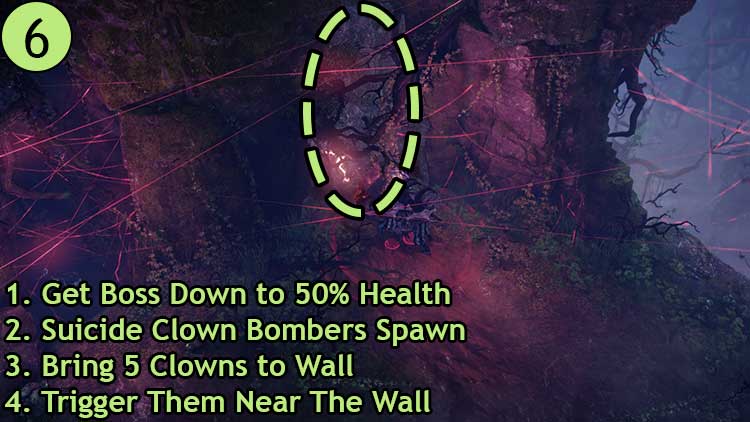 ---
Exchange Merchants
Bara [Crimson Skein Exchange]
| Item Sold | Limit | Item Cost |
| --- | --- | --- |
| Overwhelm | Roster Limit 1 | Crimson Skein x 3,600 |
| T2 Gem Chest (Lv 3) | Roster Limit 10 | Crimson Skein x40 |
| T3 Gem Chest (Lv 3) | Roster Limit 5 | Crimson Skein x200 |
| Uncommon Engraving Recipe Chest (Class Exclusive) | Roster Limit 7 | Crimson Skein x30 |
| Rare Engraving Recipe Chest (Class Exclusive) | Roster Limit 5 | Crimson Skein x80 |
| Epic Engraving Recipe Chest (Class Exclusive) | Roster Limit 3 | Crimson Skein x200 |
| Legendary Engraving Recipe Chest (Class Exclusive) | Roster Limit 2 | Crimson Skein x600 |
| Life Leapstone Chest | Char Limit 50 | Crimson Skein x10 |
| Honor Leap Stone Chest | Char Limit 50 | Crimson Skein x20 |
| Hollowfruit | ∞ | Crimson Skein x600 |
---
Credits
Written by Yaen
---
---