The weekend's Path of Exile 3.22 Ancestor League Teasers include icons to identify invitations, 2 two new Divination cards, The Fortunate & Fire of Unknown Origin.
The Fortunate
Farming for currency Divination cards like Brother's Gift and The Saint's Treasure is a big part of the META. Currency Divination cards provide consistent profits and don't require you to trade other players to get the value out of your farming.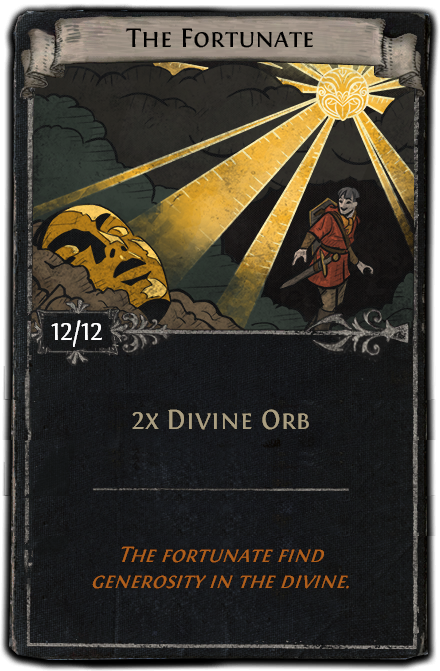 As a set of 12, The Fortunate gives 1/6th of a Divine Orb for each card you find. Cards like this, or The Nurse offer players more consistent profits in comparison to extremely rare Divination cards like The Apothecary.
Divination cards often impact the most popular Maps in PoE, Cemetery Map for example has been a fan favorite due to the Divination cards dropped. Several league mechanics like Strongbox and Beyond allow you to specialize in Div card drops.
Currency Guides
If you're looking for moneymaking strategies, we've got you covered with Farming guides for specific mechanics and Strategies to optimize your currency per hour. We're updating our Currency section on Maxroll for 3.22 including new guides and updates to the existing ones, or you can make your own.
Fire of Unknown Origin
Divination cards are frequently used to farm Boss exclusive Unique items, for example it's often easier to obtain a set of Succor of the Sinless than defeat Venarius in the Cortex for your Bottled Faith. Most of the time Divination cards function as an alternative drop source.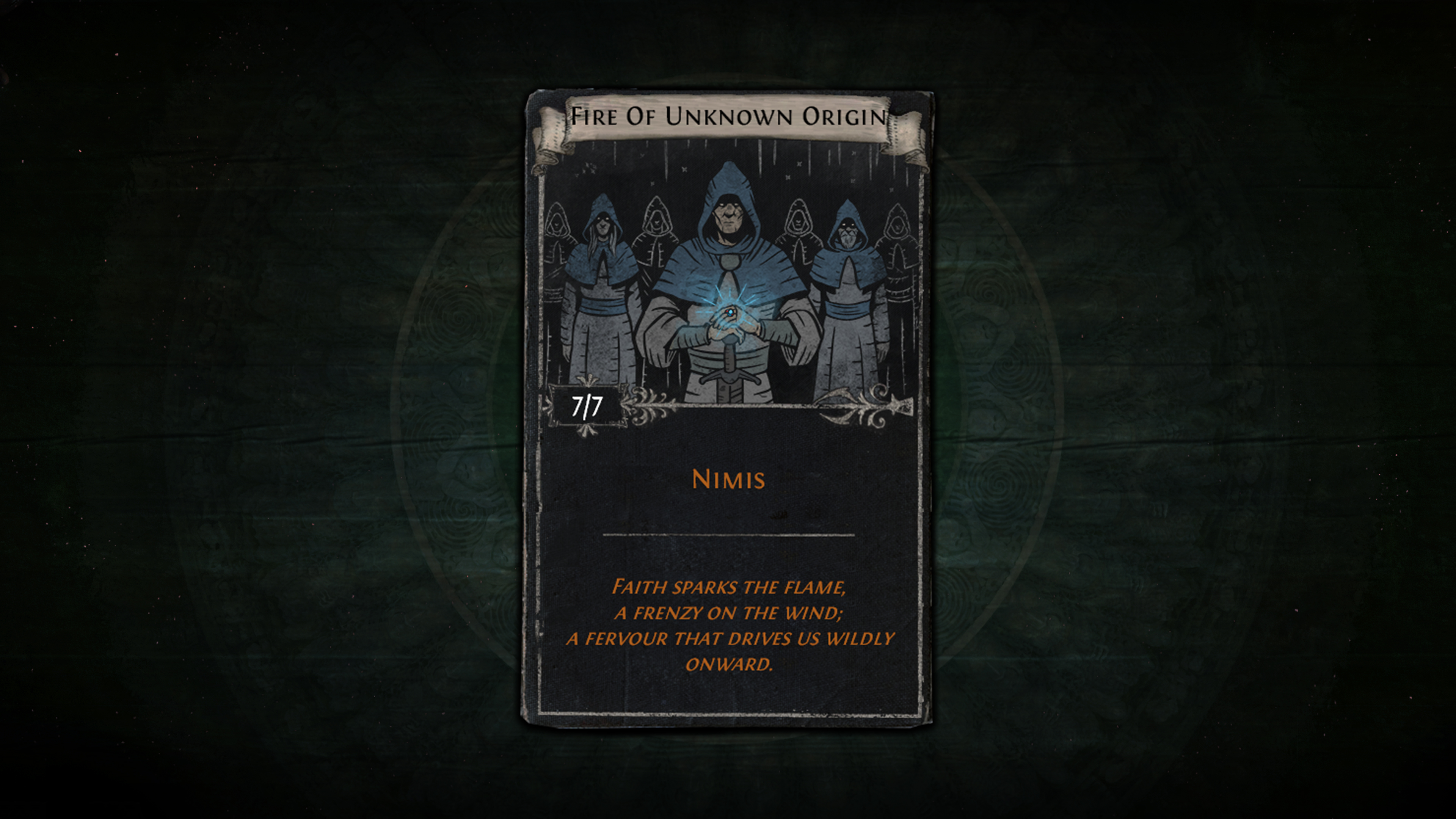 The Unique ring Nimis takes advantage of Projectile mechanics in exchange for a ring slot, this is a great way to get your projectiles to Return without giving up a Support gem. Currently it's exclusive to the Uber Eater of Worlds, but Fire of Unknown Origin is likely to drop elsewhere in the game. Like with many other rare boss drop Divination cards, a majority of players will encounter it through Stacked Deck.
Invite Quality of Life
In Trial of the Ancestors you can tell what sort of invite you're getting at a glance. Just look for the icon at the top left of the invite.
PVP Invites

Have a red sword and shield icon.

Guild Invites

Show up with a green icon with clasped hands.

Trade Invites

Appear with golden scales.

Party Invites

Have a blue icon showing people, or minions.

Guild Invites

Show up with a purple fleur-de-lis.
Trade QoL
But this begs the question, would you accept any invites from someone called "TrustMeBro"? To check out other quality of life updates coming in 3.22 take a look at the new anti-scam trading tech!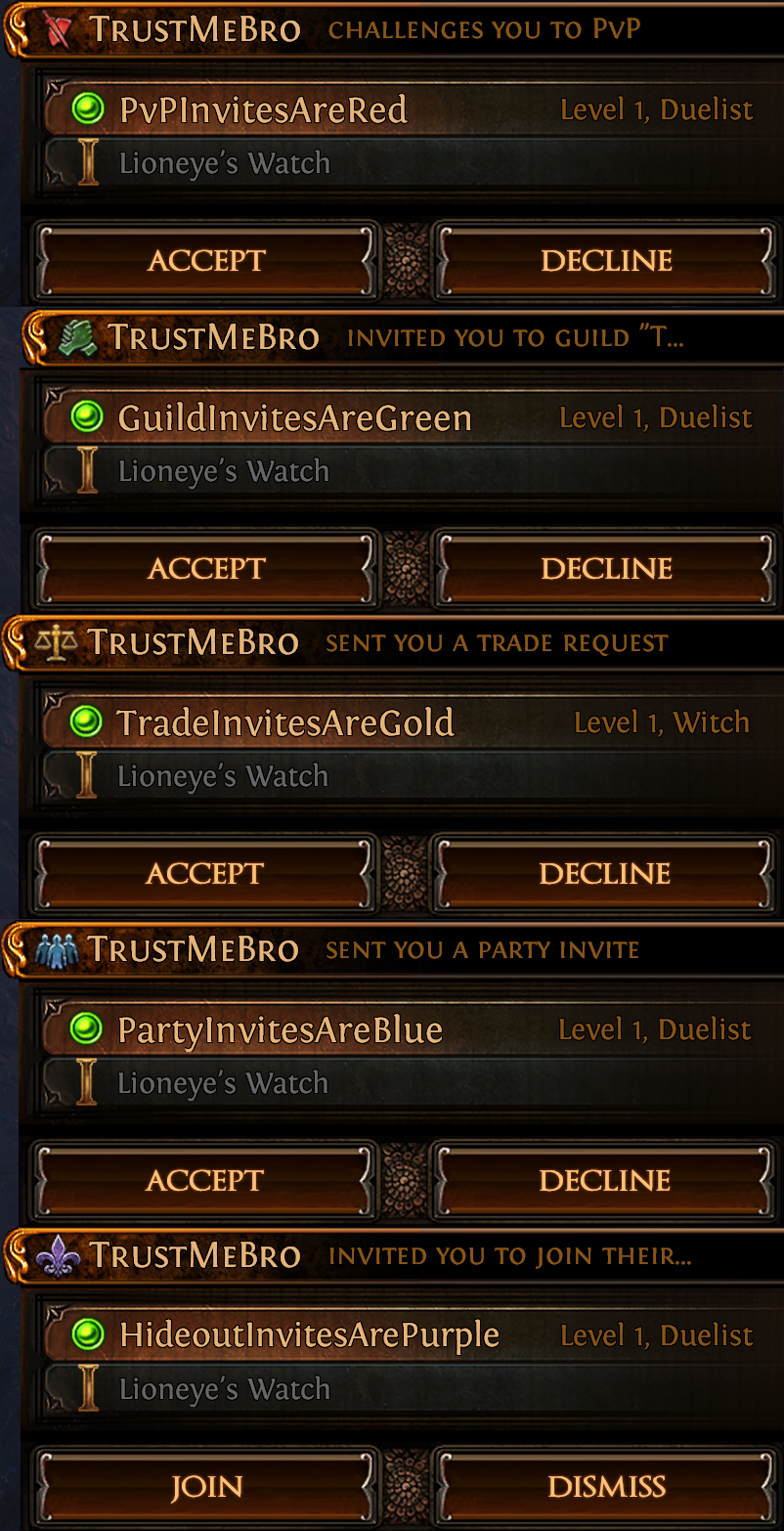 Hungry for More?
The Fortunate offers new Divine Orb farming opportunities, identifying invites at a glance helps you decline accidental PVP invites, and Fire of Unknown Origin makes it easier to get Nimis. If you liked the new Divination cards coming in Ancestor League and you're looking for more Path of Exile news, check out one of our recent articles!
More Teasers to Come...
As more teasers are released we'll post them along with our thoughts. There's a lot to look forward to in Trial of the Ancestors, and you haven't already done so, check out our ExileCon Wrapup for the hottest Path of Exile 2 news. Then head over to our Discord and select the Path of Exile role in #roles to stay up to date with our content development. Stay sane, Exile!