The Dev Team has announced a Diablo 4 Free PC trial for this weekend. The trial goes from today (October 27th) to October, 30th. Remember, this is PC only. Gather your friends and armor and have a bloody good time!
Diablo 4 Free PC Trial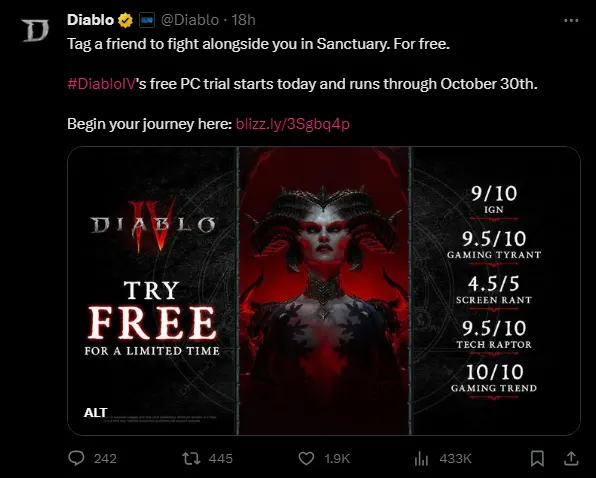 You can get more information and download the game here.
Maxroll Season 2 Content is Heating Up!
The Maxroll Diablo 4 Team continues to update Seasonal Guides in the Resources Menu. We have new & updated Build Guides, updated D4Planner, and more that you have come to expect from us.
With that said, head over to our Discord and select the D4 role in #roles to stay up to date with our content development to make the most of your Season 2 experience!