Wardrobe & Transmogs offer may ways to design and color your character to make you look like the most fierce Barbarian, or evil Necromancer to your own unique perspective. Your Stash and Wardrobe can be found next to each other in the main city of Kyovashad. Style your items to intimidate your enemies or hide your gear to show off your customized character underneath your gear. You may save snapshots of a design you enjoy using for whatever situation you choose to do, and combine it with your Character Customization. The system is simple to use and you can look ready to slay in mere seconds. Let's get into it!
All information in this article is from the Press Preview Access of Diablo 4. The content presented here is subject to change, and will be updated as we learn more.
Pick a Variant
Under this option you can specialize your gear to look like previous items you've come across as drops or looks you've purchased for money at the Shop (which offers only cosmetic purchases). The various items that can be transmogrified are the Helmet, Chest, Gloves, Pants, Boots and Weapons. The Shop is where you can purchase some of these unique cosmetics that are grounded in the Diablo world and can mix and match individual pieces from these sets or items found in-game for endless customization options.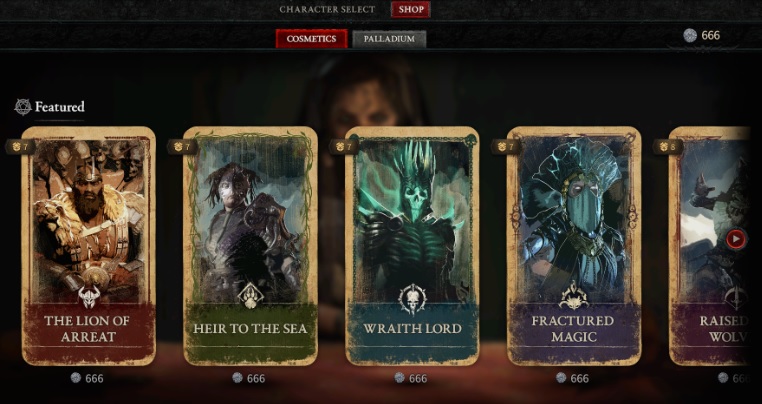 Pick a Pigment
The Pigment is the coloring of the gear options and has the same options as what is able to be transmogrified with the exception of Weapons. Pigments come in a set of 4 colors that belong together and color various pieces of your parts of your visual appearance at once to create a distinct look. You may click once to change the pigment of an individual item or the entire set by holding down left click, making it easy to create cohesive transmogs.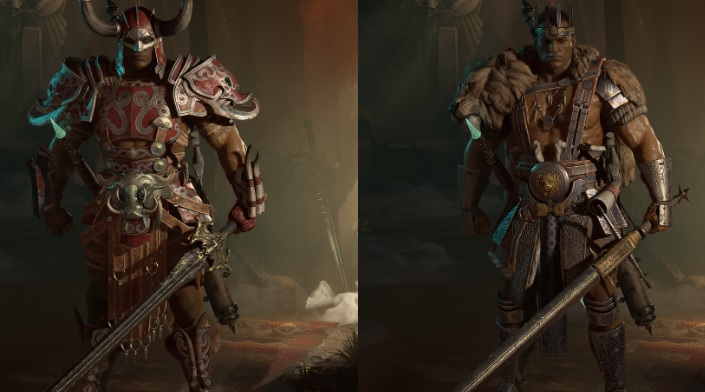 Summary
Wardrobe & Transmogs allows you to stick out from the crowd.
Pick a Variant is used for changing how the item appears.
Pick a Pigment is where you change the color of the item.
We'll update this post once we have more to show. Stay tuned!
Credits
Written by MacroBioBoi
Reviewed by wudijo