In a surprise from Gamescom 2023, Rod Fergusson (Diablo Franchise General Manager) appeared on stage to show a sneak peek of Diablo 4 Season 2, "Season of Blood". A new questline, Vampiric Powers, and more await us! See all the information we learned below.
Season of Blood
You will join Erys, a Vampire Hunter, on our way to cleanse the new Vampiric threat that is rising up in Sanctuary. You will gain new powers, turning you into a Daywalker (do I hear Blade in the background). More information will come in the future, most likely through Developer livestreams as we get closer to the October 17th release date.
New offerings and Renown Updates!
Through Diablo's Twitter, several big updates to Renown were shown, as well as other offerings.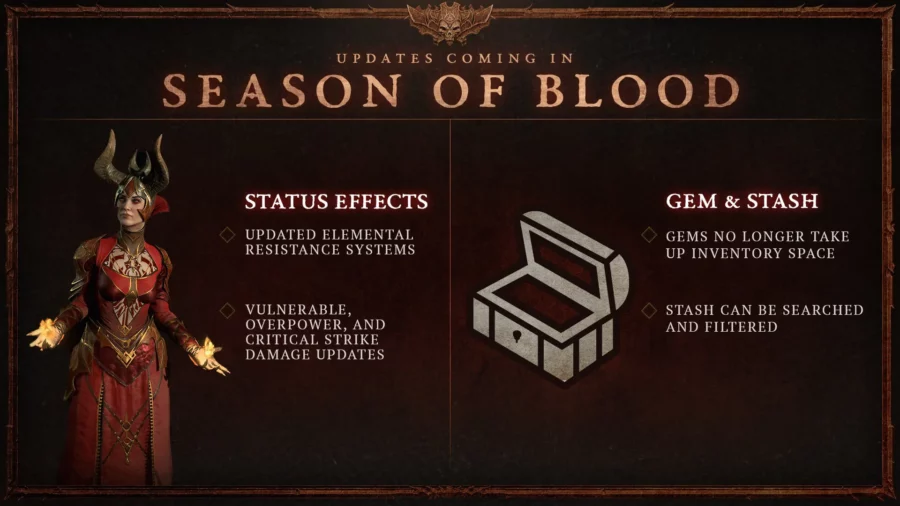 The long awaited Elemental Resistance update is finally coming, along with improvements to certain strong affixes to level out the properties on gear while not taking away player power. In the quality of life department, long awaited Stash improvements are arriving.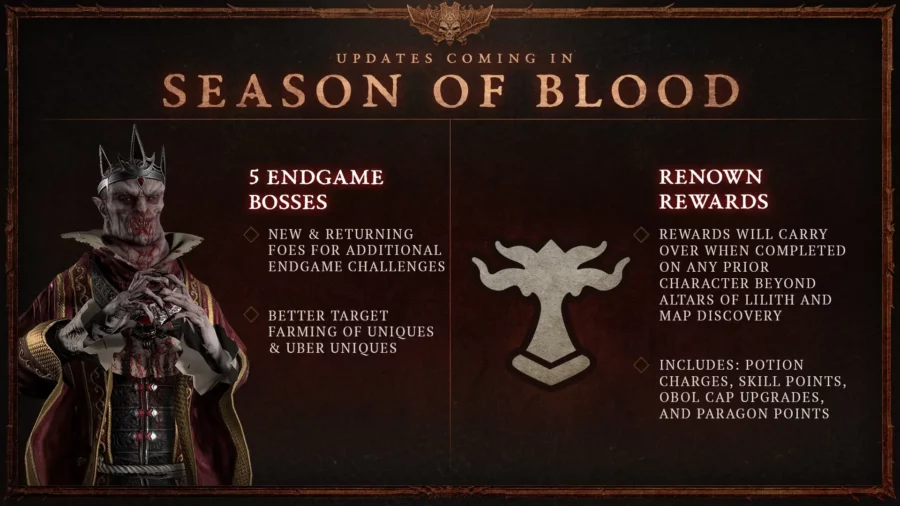 New and old bosses are returning for hopefully a more challenging experience. In addition, a better way to target farm Uniques and Uber Unqiues is coming, too. In a huge reveal, Renown looks like it is becoming a "one-and-done". This would go beyond just Areas Discovered and Altars of Lilith. Per the official blog post, we can read the following:
Paragon Points, Skill Points, Potion Charges, and Obol capacity upgrades will now carry over into a new Season once achieved with an Eternal or previous Seasonal Realm character.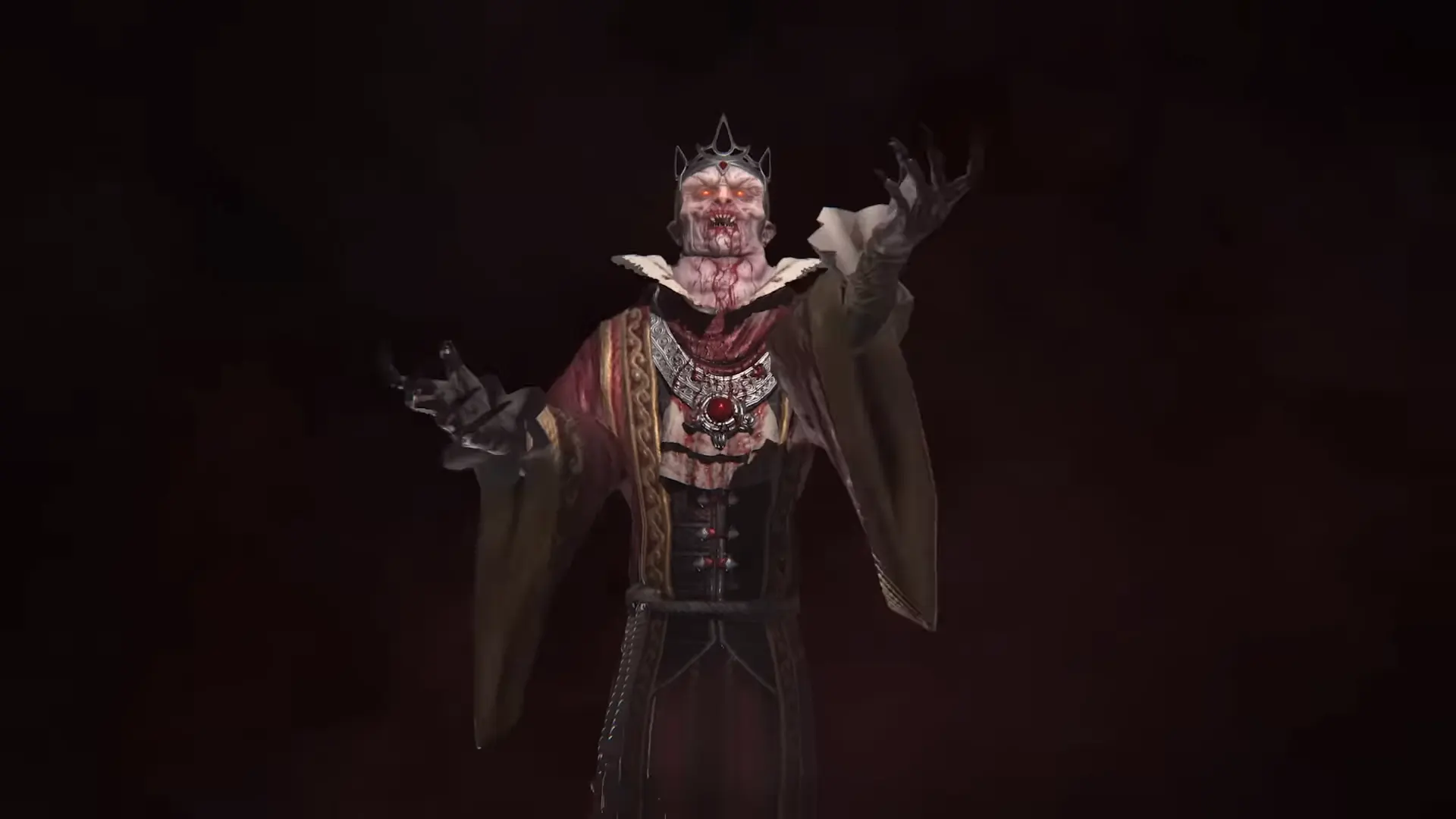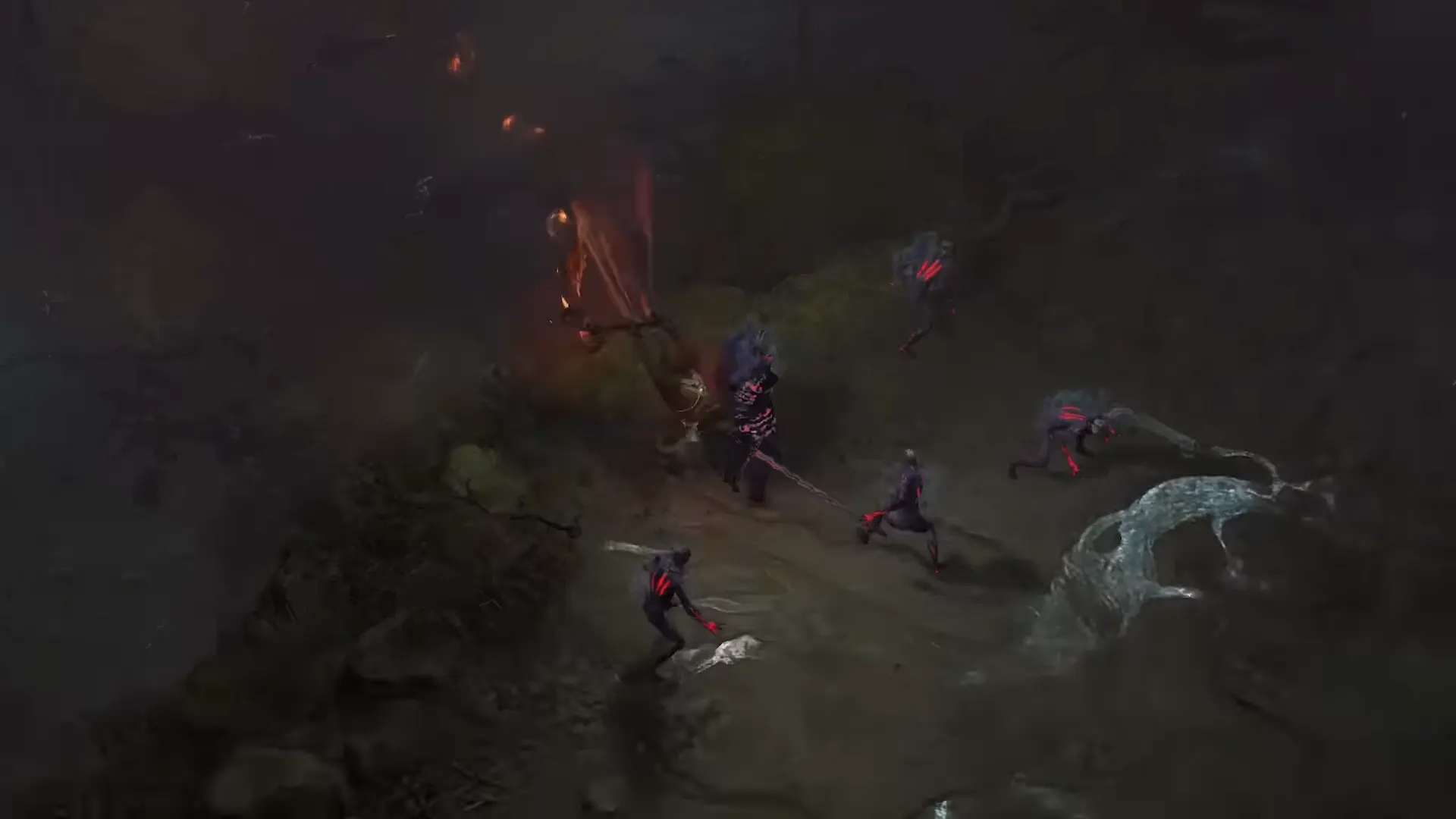 Season 1 Updates Still Coming!
We just did a big update to our Necromancer Build Guides. If you haven't seen it yet, head on over to our news post! If you haven't already, head over to our Discord and select the D4 role in #roles to stay up to date with our content development.