---
Introduction
Orek's Dream has been introduced in Patch 2.7.3 (Season 26) and is a special Greater Rift that can randomly roll every time a new one is opened at the Nephalem Obelisk in town. The chance to open one is very low (~1%). This rift is designed to be a low-RNG, high-quality rift with "a curated list of maps and monster compositions". The idea is that this is a dream rift in the sense that it is something you definitely want to play and can get a good clear time on, especially when going for a leaderboard rank.
---
How to recognize Orek's Dream
Upon entering the Greater Rift, a bright, flashy explosion expands from the player character and a blue-shaded overlay appears for the duration of the run, similar to the Enchantress' Fate's Lapse ability. Additionally, the text in the center and top right corner of the screen says "Orek's Dream [Number]" instead of "Greater Rift Floor [Number]". After you have seen a few of these you may also just identify the different map/monster combos by heart as there are only very few of them.
---
Map Pool
There are a total of 7 maps in the pool, all of which are generally wide, open areas that allow kiting and fighting many monsters/elites at the same time. While you can roll these randomly every time you try fishing for a good map, here you have the advantage of getting a good follow-up map every time, guaranteed, all the way down to floor 10. This allows very mobile builds to even skip some maps entirely and still be on pace for a clear, or potentially just clear the biggest pulls in each of the maps while ignoring most stray monsters and smaller size pulls. For a full list of all GR maps in the game and their ranking, check out that section in our Greater Rift Guide!

Orek's Dream maps ranked by their average performance:
Fields of Misery
Festering Woods
Battlefields of Eternity
Briarthorn Cemetery
Desolate Sands
Stinging Winds
Shrouded Moors
---
Monster Sets
In addition to rolling only good maps, you also get generally good monster sets that are favorable for pushing on most builds. A lot of the dangerous and terribly unrewarding monster types have been culled from the list. For a complete list of all monster sets in the game, their ranking and more, check out that section in our Greater Rift Guide!

Orek's Dream monster sets (in total 10 out of 33 monster sets are possible) ranked by their average performance:
Bees/Accursed
Chickens
Lacunis/Phasebeasts
Zombies/Grotesques
Summoners
Transformers
Ghost Combo
Dark Hellions
Dark Berserkers
Toxic Lurkers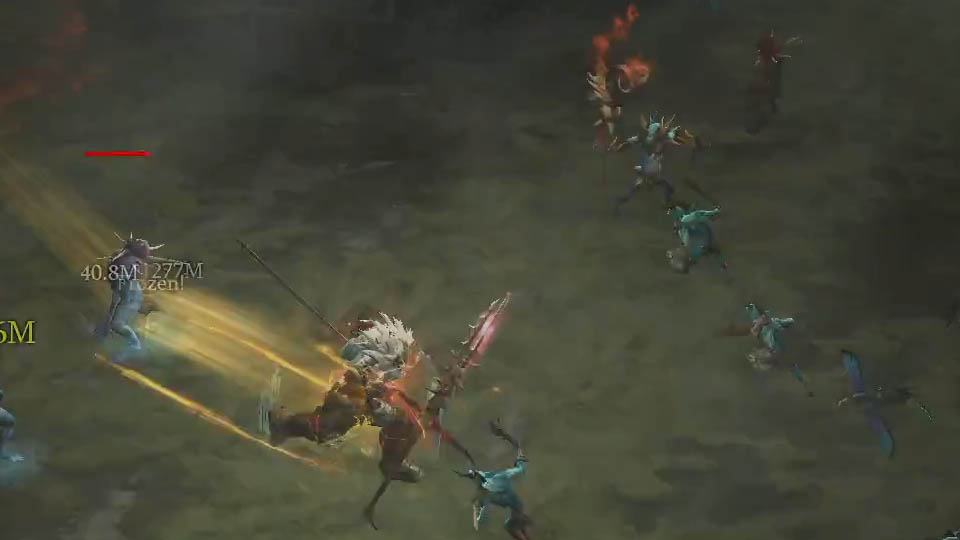 Shrouded Moors - Bee/Accursed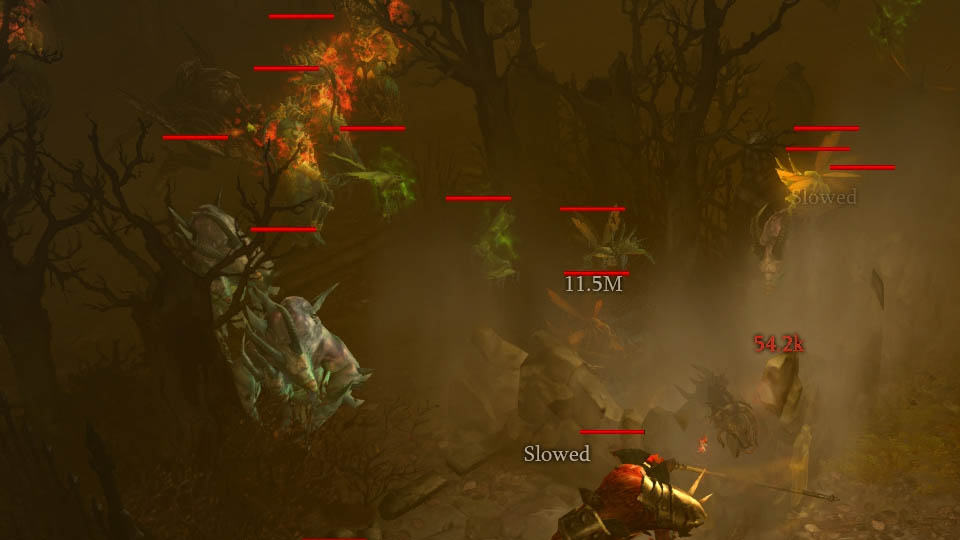 Briarthorn Cemetery - Chickens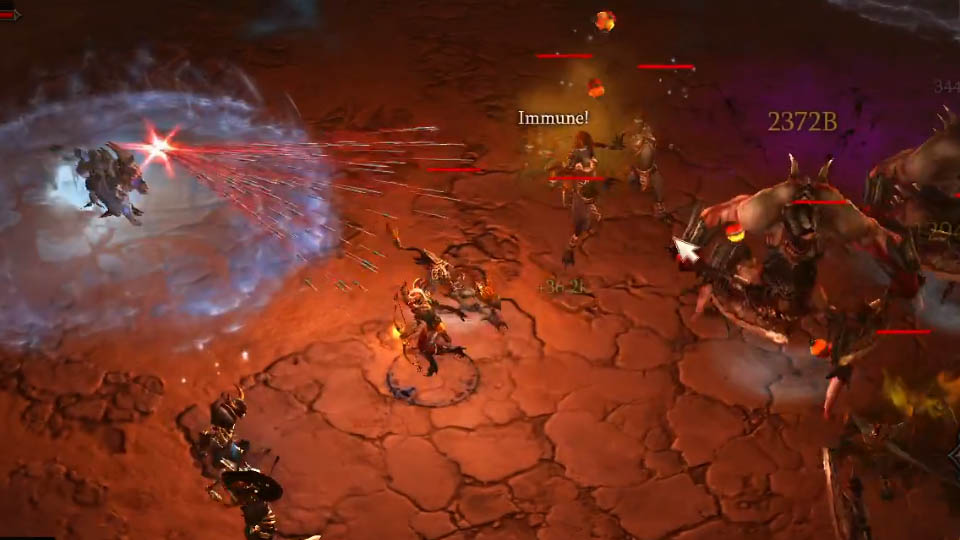 Desolate Sands - Lacuni/Phasebeast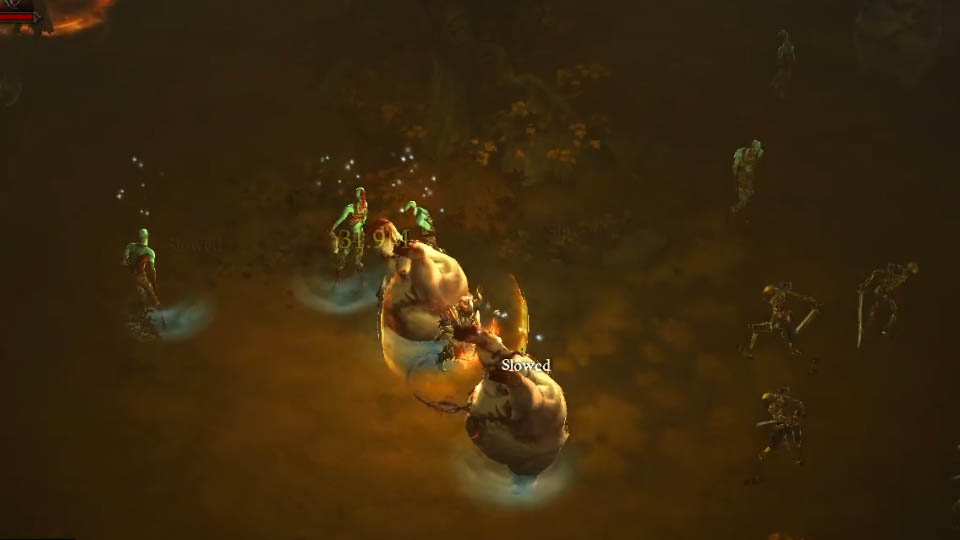 Fields of Misery - Zombie/Grotesque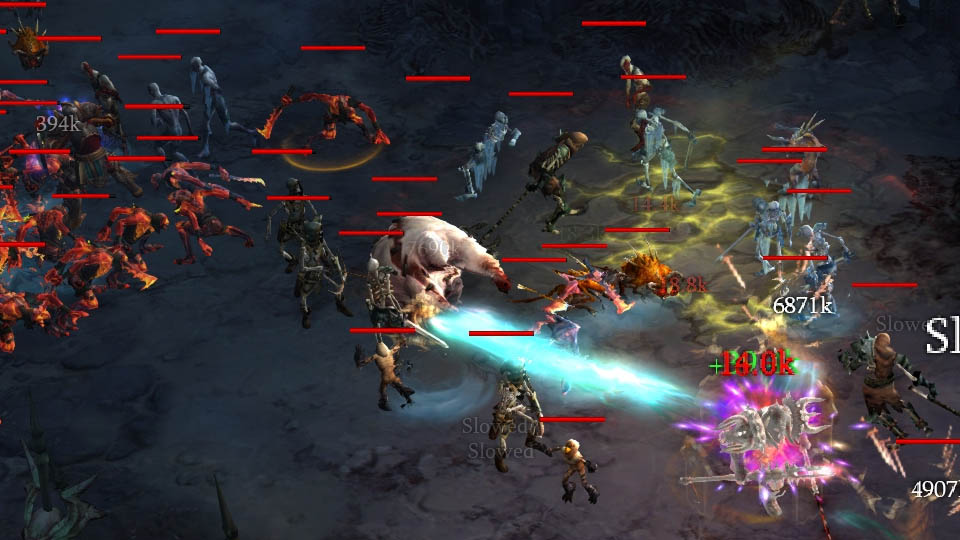 Battlefields of Eternity - Summoners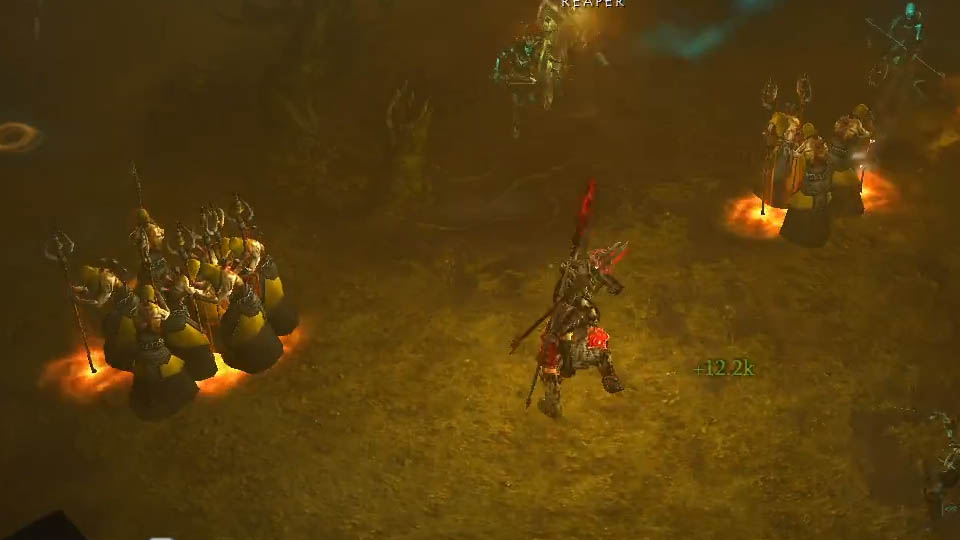 Festering Woods - Transformers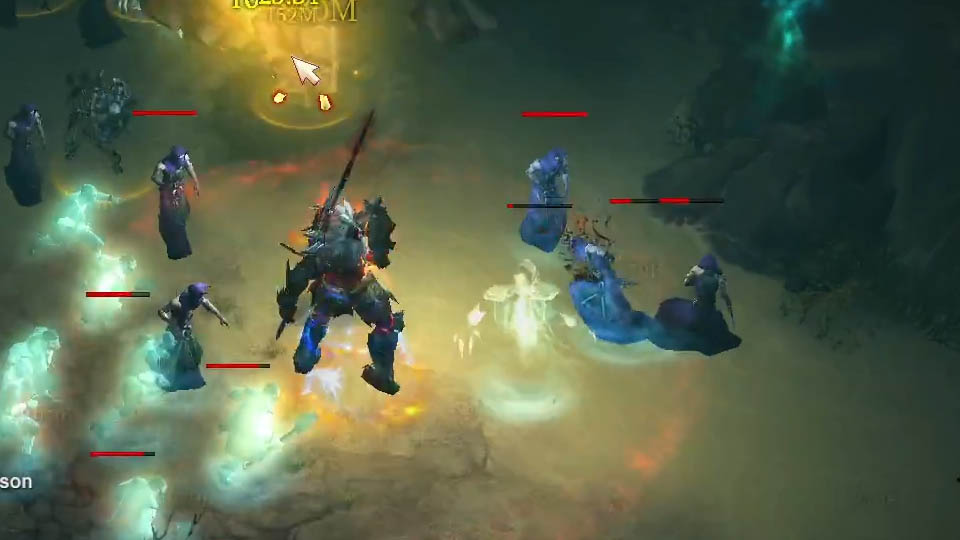 Stinging Winds - Ghost Combo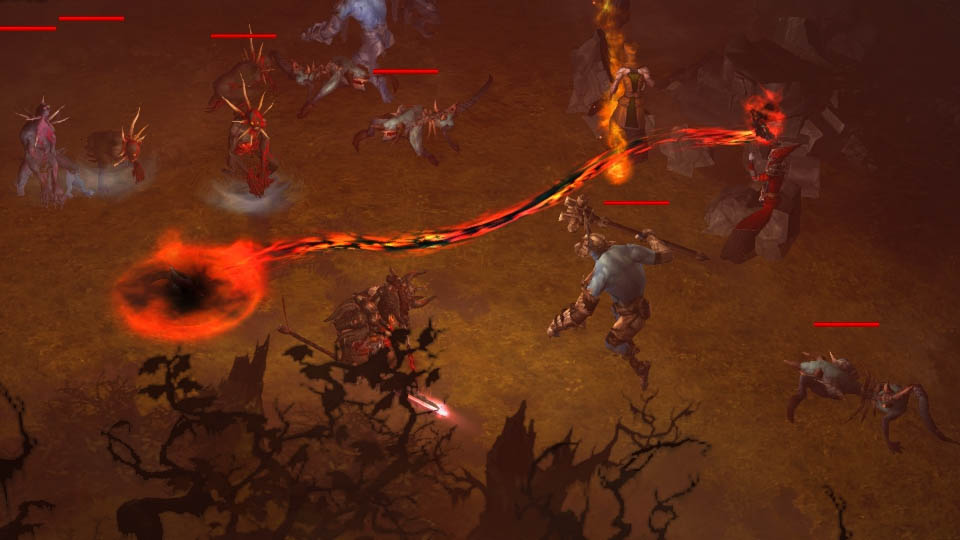 Festering Woods - God Comp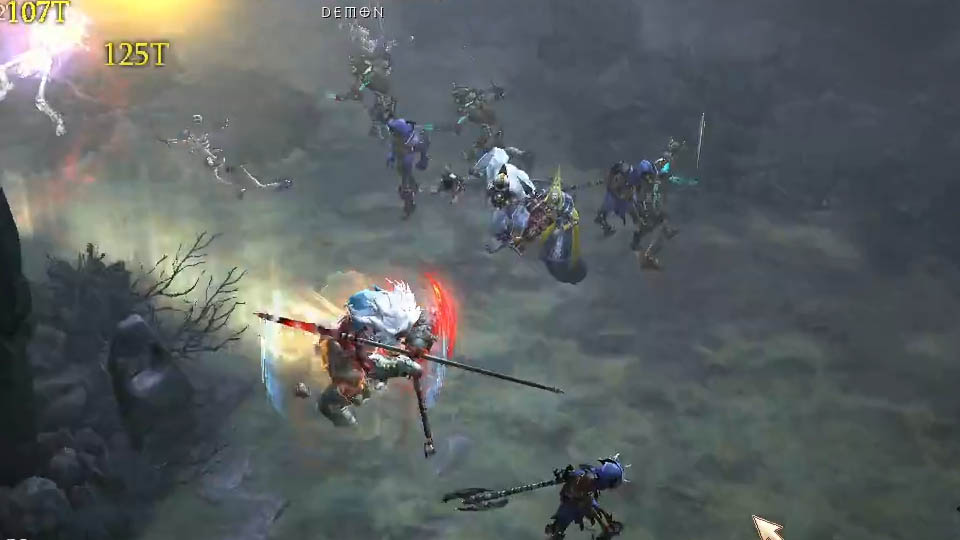 Shrouded Moors - Dark Berserkers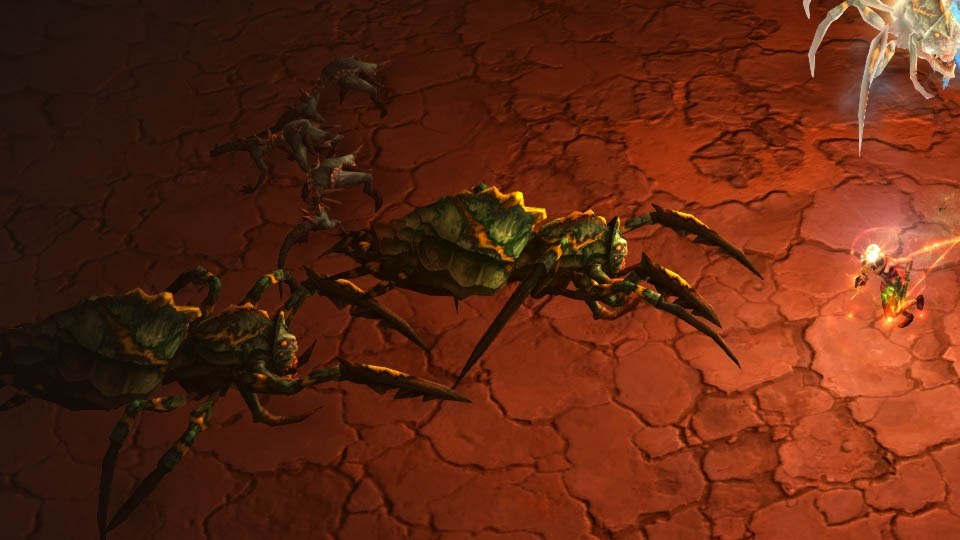 Desolate Sands - Toxic Lurkers
---
Rewards
Right now there are no special rewards attached to Orek's Dream. Unfortunately this makes getting one a rare, but not at all memorable event while farming. As it is, the best part about it is the higher chance than usual of completing a run when pushing for a leaderboard rank or new personal best result.

There are no special rules in this rift, so it's not better or easier. While it's likely to have a good result in an Orek's Dream, you are even more likely to simply finish your push before you ever see one with possibly a better result.
---
Summary
Orek's Dream is a special rare Greater Rift (~1 in 100) you can open randomly every time you plug a Greater Rift Keystone into the Nephalem Obelisk. It can be identified by its name and the blue-shaded overlay inside the rift.
It has a small selection of maps and monster sets that guarantee a high-quality outcome and give you a good follow-up map every time, making it easier than usual to complete a push in time especially after getting a good start.
It's still possible to roll godly rifts randomly, Orek's Dream is not at all required to achieve a top leaderboard ranking. There are no special conditions in this run that make it "easier", instead it simply has good RNG.
Pylons, Elites, Rift Guardians and all other RNG factors are still rolled as usual.
One of the most sought-after monster types in the game (Vile Swarms) is not included in the list of possible monster sets. This one is reserved for regular fishing.
---
Credits
Written by wudijo.
Reviewed by Northwar.
---
Changelog
Apr 4th 2022
Created Article for Season 26 / Patch 2.7.3.
---
---
---