---
Introduction
We at Maxroll love our Patrons. It has been our pleasure to cover your favorite games and look forward to expanding for years to come. Just like everyone else on planet Earth: We HATE Ads, but our server + development costs are so high that we cannot survive without them... until now! Today we're excited to release something many have asked for - an affordable Ad-Free option where you can browse our site in peace while simultaneously supporting us. Let's see how it works!
---
How It Works

You'll find the new Ad-Free Option in the top right of our page. Just click the Login button and you'll be able to create your account and sign in!
Step 2: Create your Account and Sign In.
At the Login screen you have a few options. The easiest is just to sign in with your Discord Account so you don't have to create anything new. This will also connect your Special Badge if you select the A or S Tier packages. Otherwise hit Create Account at the bottom, fill out the information, and sign in.
If you ever lose your information in the future, come back to this screen and select Recover Your Account to fix it.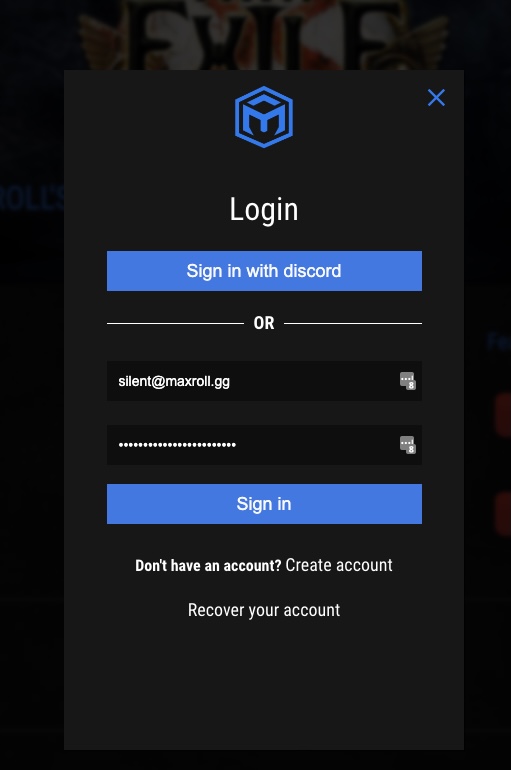 Step 3: Choose Your Tier.
The final step is to choose what Tier you'd like and whether you'd like to subscribe Monthly or Yearly:
B Tier - Removes all Ads for $2 per month.
A Tier - Removes all Ads and gives you a special role in Discord for $3 per month.
S Tier - Gives the same rewards as A Tier, but costs $5 per month to further support us.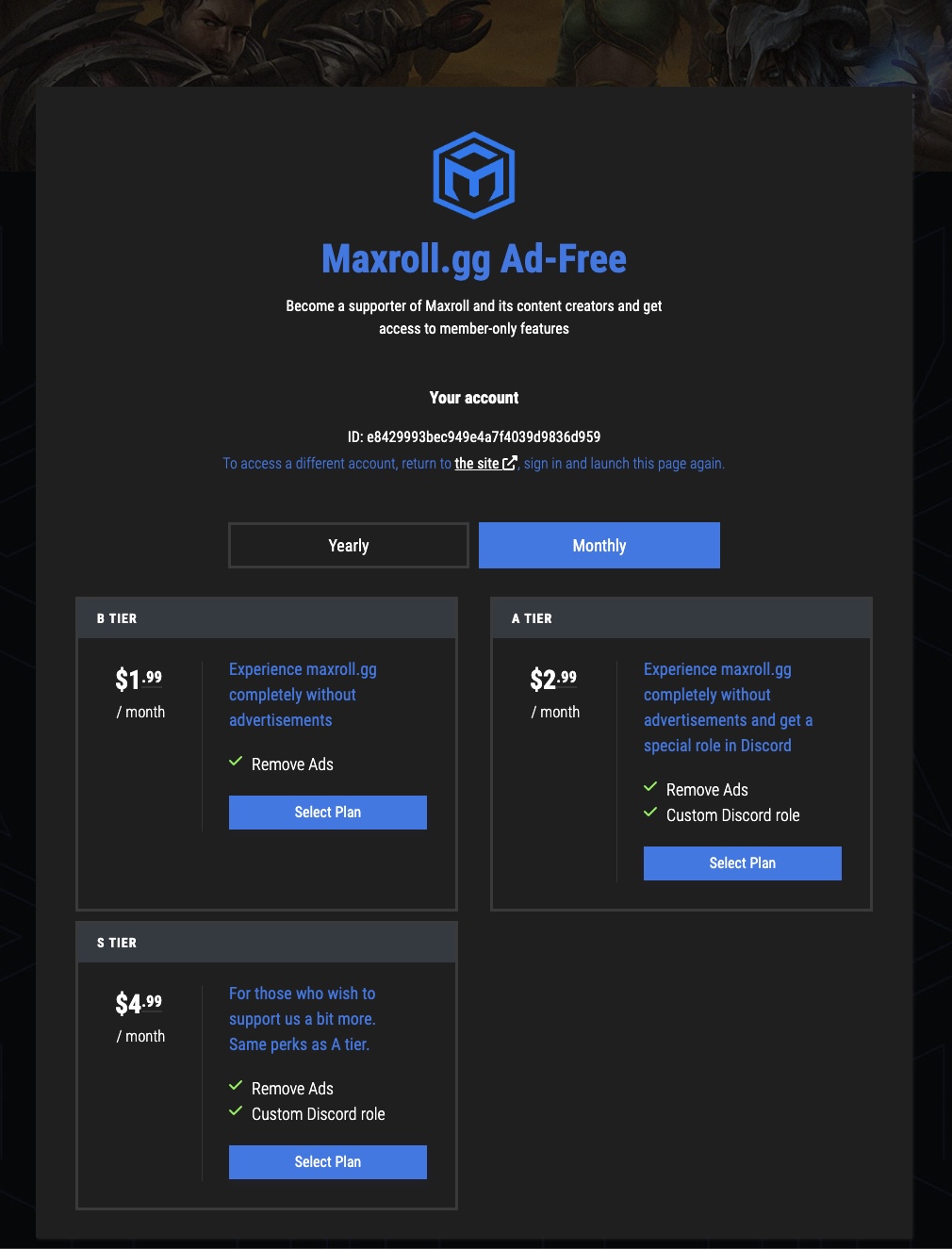 ---
Give Us Feedback
We are always wondering what you'd like to see on Maxroll, so if you have an suggestions for our Ad-Free service, share them in our Discord in the #Ad-Free Channel. If there are any perks you'd love from Maxroll or our Content Creators, we'll consider adding them in the future.
Thank you for your support and we'll see you in your favorite games soon!
---
---