Torchlight Infinite has launched its 4th Season, SS2 - City of Aeterna. This release features the new Hero Iris and a new Fire-focused Hero Trait for Gemma, Flame of Pleasure. The crafting system has been optimized along with Netherrealm progression. City of Aeterna introduces Torchlight Infinite's first endgame system with its own Leaderboard, and a new character progression system, Soul Candles. There's also been major balance changes that impact all areas of the game!
We are happy to announce major updates to our collection of leveling guides, 3 brand new leveling guides, and new or massively reworked guides to help you navigate the game's new systems and succeed in the world of Leptis.
Build Guides
Sunsetting the Endgame Guides
We are discontinuing development and updates for Endgame Guides for Torchlight Infinite. The game's continued rapid iteration vastly changing how Hunters build their Heroes from season to season, or even within a given season. This, combined with the continued addition of itemized progression systems with each season makes it impossible to maintain Endgame guides for the time being.
We're working with XD to update our Torchlight Infinite Builder and add API functionality to it, this should be ready in the future.
We're working on an API powered BuildDB (similar to our D4 Builder) to help players find endgame builds. When complete players will be able to export and share their characters with ease! But it'll be a while before it's ready.
Endgame Content
While you wait, we invite you to check out builds from the in-game Hero Rankings, or Maxroll's Torchlight Infinite team.
Disclaimer: Many of the fine details regarding the new Season and its extensive changes are still unknown to us. We're working diligently to correct any inaccuracies found within our tools or guides.
Choose Your Hero Trait
Choosing a Hero Trait in Torchlight Infinite is a big deal, as each one is specialized in doing different things. Unless it's Youga: Spacetime Elapse. If you're having trouble picking out a Hero Trait to play through the game at any stage of it, we recommend checking out our updated Hero Overview Guide to learn about them all. We'd also love to show you our newly updated Hero Trait Tier list, which ranks every Hero Trait by Season Start viability.
Note: Some Hero traits struggle as a Season Starter but begin to shine once you obtain endgame gear.
New Leveling Guides & Season Starters
Iris: Growing Breeze
Iris was once a Spirit Magi, therefore she's uniquely able to Nourish the Minions Summoned by Spirit Magi skills. Where most players need to equip Spirit Magi in their Passive Skill Slots, Iris has the option to equip them as Active Skills (they still Seal Mana), granting them accelerated Growth. Spirit Magus Skills use Growth to unlock their true potential gaining a chance to use more powerful versions of their abilities.
Iris's Nourishment is a Trait-specific Empower skill which further enhances Spirit Magi, granting them additional damage.
Leveling Guide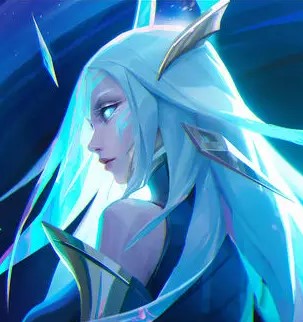 Gemma: Flames of Pleasure
Gemma has been consumed by her inner Flames, and possesses the power to unleash Armageddon upon her enemies! Flame of Pleasure is well suited for Fire builds, whether they're DoT, Hit, or Minion.
She creates zones of Purgatory to Brand enemies, granting her and her minions additional damage against them, and storing a portion of the damage they take to unleash Death by Fire. Flame of Passion is everything players want including damage & explosions!
Leveling Guide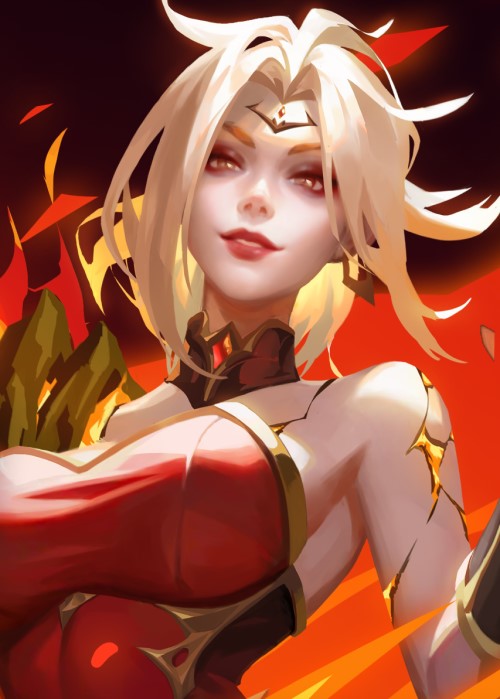 Thea: Incarnation of the Gods
Thea creates a Divine Realm with her Trait Skill. Within the Divine Realm Agility Blessings become Tenacity and while outside of it all Tenacity Blessings become Agility.
Giving you easy access to high speed or defense with the flexibility to dance between them mid combat. As a result, positioning is key!
Leveling Guide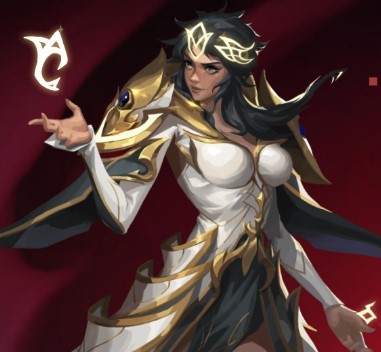 The City of Aeterna
Every Torchlight Infinite Season includes new mechanics which changes how you play the game. Season 4 - added the City of Aeterna mechanic and its Psalms of Aeterna progression system, as well as the new Soul Candles to enhance your character's Skills.
During Season 4, Zones are influenced by the City of Aeterna, a Monument of Aeterna appears somewhere in every map. Interact with it to enter the Ruins of Aeterna, complete challenges, then construct the City itself and plunder it for rewards like Soul Candles and Pages of Aeterna.
Soul Candles
Soul Candles are an itemized progression system introduced to Torchlight Infinite with the City of Aerterna Season.
These Candles can have up to 3 random modifiers, and players can equip 2 Soul Candles at most. Their modifiers are tied to the various Skill Mechanics.
With Soul Candle Fusion, players combine the modifiers of 2 Soul Candles, creating a brand new one which inherits some of its modifiers from the Candle's parents.
Soul Candles are untradeable! Obtain power from this itemized progression system by assembling, and then plundering the City of Aeterna.
Re-Overhauled Crafting
Season 4: City of Aeterna has fundamentally reworked how you craft Gear in Torchlight Infinite. The old ways are gone, but not forgotten. In their stead is the newly revamped Prototype Crafting and Targeted Processing systems. Upgrade affixes in Prototype Crafting, all the way to Tier 0, while target any affix at all with Targeted Processing, weave between the two to produce extremely high quality items!
BuildDB Coming Soontm
We plan to release the Torchlight Infinite BuildDB sometime soon, this will be familiar to anyone who's used our Diablo 4 BuildDB. This new feature will allow you to browse for great endgame builds!
Users can upload their builds from our Torchlight Infinite Builder onto the BuildDB for everyone to see, and users can rate builds, with the highest rated ones appearing on top.
Updated Mechanics Guides
If your looking to improve your build, or if you'd like to master Torchlight Infinite's many nuanced mechanics, you'll find that there is quite a lot to learn within our brand new Mechanics Guides!
Divinity Slates
Season 4's reworked the Divinity Slate system, so too have we reworked our Divinity Slate guide. Learn more about them and the Statue of the New God which hosts them, they represent a lot of your power, so don't neglect them!
Defenses
Keen on not dying? Defenses are the key, and the newest Torchlight Infinite Season has substantially reworked the Armor and Evasion defenses, and we've got you covered with this up-to-date guide.
More From Us
Interested in the upcoming Torchlight Infinite Season City of Aeterna? Learn more about what's to come with these other articles.
As the Season unfolds Maxroll's coverage of Torchlight Infinite will continue, with more content from us on the way. If you haven't already, head over to our Discord and select the Torchlight Infinite role in #roles to stay up to date with our content development. Keep up the fight, Hunters!