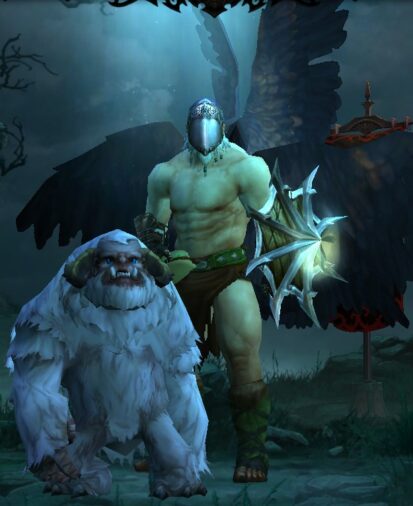 Diablo 3 is home to many cosmetics that you can gather as you adventure through Sanctuary including Pets, Wings and Transmogs. Many of these cosmetics are obtainable in game and can be found at any time, but there are also many that are rewarded from other Blizzard games as well as during new Seasons and Events. A lot of the cosmetics you see other players using are no longer available to obtain, but all of the Transmogs can be collected if you look in the right places!

Some are quite easy to obtain and others will make you think that the item doesn't actually exist at all. Even while writing this guide I had many people mention that Wirt's Original Leg is a myth and not an actual item, but behold the item is indeed real! In this guide below we'll focus on which Wings, Pets and Transmogs that are still available as opposed to going over all of the ones you can't find any longer. If you want to see all of the past Pets and Wings that you can no longer obtain you can check out this amazing Blizzard forum post by MissCheetah!
---
---
Down the Road
Keep an eye out for new Pets, Wings and Transmogs as events come around and when new Season starts. It's very common to see new cosmetics pop up in game and are usually only obtainable for a limited time! We'll update this guide with any cosmetics that are permanently added to the game and will highlight what's currently available each Season.
Special thanks to Arcane, Chewi, Machohmang, Raxx, Rob and Wudijo!
Guide by Facefoot
---
---