Welcome Diablo Community; we are thrilled to unveil to you a project that is very dear to our hearts. After months of blood, sweat, and tiers, we're excited to share with you: Maxroll, a new Diablo 3 resource site that seeks to help players of all skill levels, from beginners to pros. Our goal is to provide a simple to use, clean and efficient resource where the player can get the information they need and get back into the game fast. While also being a resource that can be used for hours on end to dive deeper into the depths of Diablo's mechanics and fully master the game.
Maxroll is a collaboration of content creators within the Diablo community that have come together to pool their expertise into creating guides and resources to help players get the most out of their game. Some new tools and features you'll see on Maxroll include a D3Planner Twitch Extension, Paragon Calculator as well as a comprehensive Global Ranking Leaderboard, Tier Lists, Build Guides, game mechanics explanations and many more things to come — you name it, we got it. And if we don't have it — let us know! We plan on implementing new tools, features and organize events down the road to further improve the Diablo experience as well as strengthen the community and help it grow. We're here to serve you, and we welcome suggestions on how to make Maxroll your ultimate Diablo guide.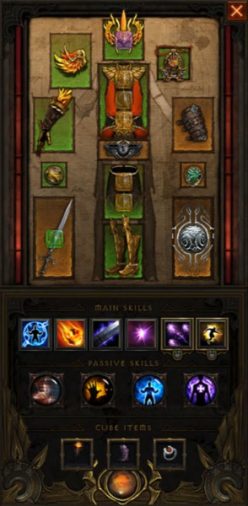 We're also excited to reveal that we have partnered with Riv, creator of the D3Planner build planner, to help expand the already robust feature set of what has come to be an invaluable resource in the Diablo community. Head over to maxroll.gg/d3planner; we have overhauled D3Planner recently to bring a more streamlined and polished experience to the user. One can now save profiles into individual categories for easy searching as well as revert the profiles to previous seasonal themes in a few simple clicks. All tooltips have been updated providing the user with more readily detailed information. Furthermore, D3Planner used to be wrong on a couple of things — we've tidied up some loose ends, fixed a couple of issues and moving forward we are committed to keep D3Planner, and especially its mechanics, up to date. Together, we aim to take D3Planner to the next level, and can't wait to hear the community's feedback.
With Season 22 just around the corner, we're happy to be able to launch in time to guide you through the new season, and look forward to serving the community for many seasons to come! Thank you for stopping by to see the resources we've put together and for being part of the amazing people we all get to call our Diablo community.
Sincerely,
-The Maxroll Team