---
Diablo 4 early access is a week away and the Hype is reaching a Hellish boiling point! The Maxroll Diablo 4 Team has been playing behind the scenes, learning new tricks to best aid you in smashing Lilith's forces into dust! We will release all of our guides on May 30th (to honor our NDAs with Blizzard) on our brand new site layout that we hope you'll love. Here's a sneak peak of what that looks like: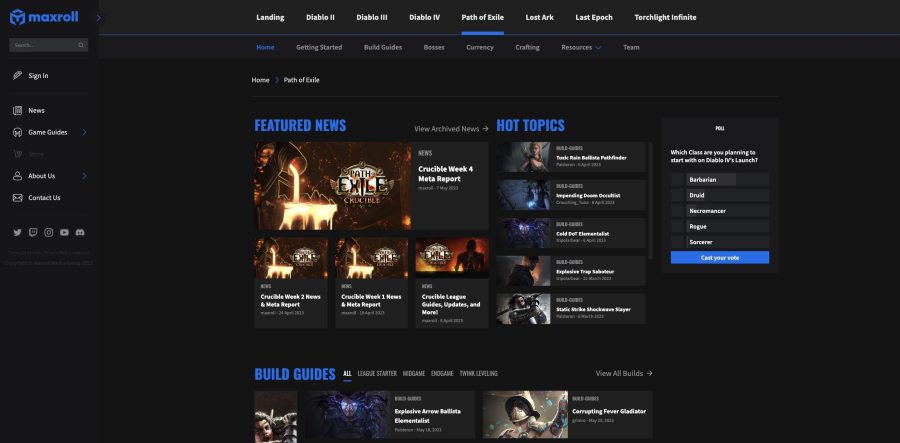 We have also partnered with our friends at Secretlab to giveaway the best Diablo 4 chairs to 3 lucky winners! Let's jump in and see what's all coming out on May 30th, and how you can enter this juicy giveaway.
---
Learn Your Class
The most important information we gather for any video game is how to fundamentally understand the basics of your chosen class. We have a substantial amount of guides for beginners to blasters ready for Diablo 4.
Full leveling guides from 1-50
An in-depth Renown Guide
Skill/Passives choices for your class and why
Correct stat selections to maximize your goals
The best Codex of Power choices for your build
Transitions from leveling to endgame builds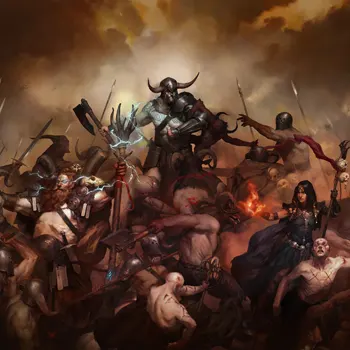 Endgame Guides
We have done 1,000's of hours of combined playing and testing to bring you the best and most refined endgame builds we can! These are the pinnacle of what we felt is the best and most reliable for you. While these builds are based off information we know now, they are subject to change on the Day 1 Patch and undiscovered Legendaries/Uniques. Stay tuned for the updates to come.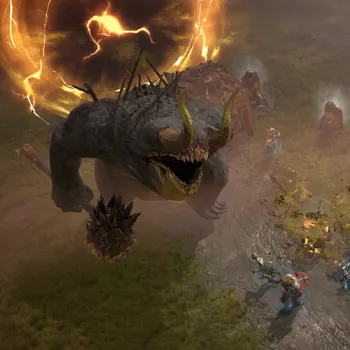 Deep dives into Legendary Aspects and Uniques
Exploring the complexities of Paragon Boards
Reliable options you have for your class
Optimal Synergies to build into
Tier Lists you have come to love as well
Our Future Plans
This is by no means the end, just a glorious start to your warpath of dominance in Diablo 4! We have more guides for all areas of the game slated to be released post game launch.
PvP class Guides
Full wiki articles for Legendaries and Uniques
Overviews for ALL Dungeons
Guides for ALL Side Quests
Full Season coverage that you have come to expect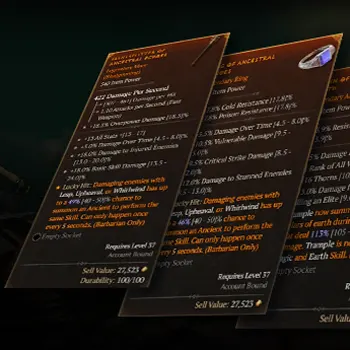 ---
Secretlab Partnership and Giveaways
Our friends over at Secretlab make some of the best gaming chairs out there. They have recently partnered with Blizzard to release the amazing Lilith and Inarius models shown below on their TITAN Evo gaming chair. They sent some of these chairs over to some of our content creators to see what we'd say:
It looks & feels amazing! Definitely a huge upgrade for me just in time for the Diablo 4 launch.

wudijo
Loved it straightaway after using the Secretlab Omega for years, but the new magnetic pillow was the cherry on top.

Raxxanterax
Simply put, if you're planning to put hundreds of hours into D4, you should definitely check out their collection to ensure you're well supported throughout your grind.
How to Win a Brand New Secretlab TITAN Evo Diablo IV Chair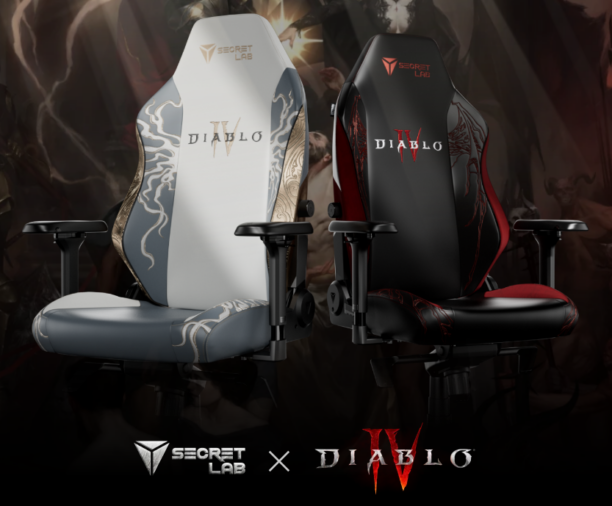 React to the Maxroll Discord announcement with the :chair: emote to enter the drawing.
Follow Secretlab Socials and Reshare/Retweet a Launch Album or Showcase Video on your platform of choice.
The winners will be announced on our May 30th Discord post and sent a personal message on Discord.
Giveaways are only applicable to participants within: US, CA, EU, AU and SG.
Winners can select one chair of their choice from the Secretlab TITAN Evo Diablo IV Collection (Lilith, or Inarius in R or XL)
---
Hell is Upon Us, Help Fight Back!
As always, we'd love to hear your feedback on our guides to serve you better. Join our Discord, and select the D4 role in #roles to stay up to date with post launch plans. Make sure you react with :chair: to this news post for a chance to win the chairs above! The gates of Hell are open, and we can't wait to blast them with you all. See you in game!
---
---